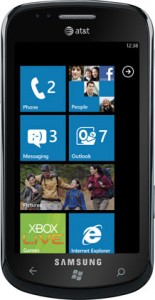 Who knew that when Microsoft released Kinect, they would be creating a robot?  Well technically it was AlexP of NUI, who hacked together a Windows Phone 7 and Kinect so that they are able to communicate.
As he says, "Kinect device hosts some pretty amazing hardware. For starters, the Kinect's depth sensor is stunning. A quality depth sensing camera like this would ordinarily cost a couple orders of magnitude more than the Kinect device itself. For only ~$150, Kinect makes RGB-D type of sensing accessible to anyone. The potential uses are numerous including HCI, robotics, educational use, surveillance, motion capture, people/object tracking, 3D scanning, etc."
All I can say is that if Kinect can someday get me outta taking the trash, then my $150 investment is on the table.  Of course, Microsoft has responded in kind, taking away all my hopes of permanent chillaxin'.
It may not be too impressive at the moment, but considering that Kinect has only been out for 4 days, this project has got some serious legs.  Haha. Legs…
[pro-player width='530′ height='253′ type='video']http://www.youtube.com/watch?v=DkODbZwGinQ&feature=player_embedded#![/pro-player]
[pro-player width='530′ height='253′ type='video']http://www.youtube.com/watch?v=18vSblw5SNk&feature=player_embedded[/pro-player]