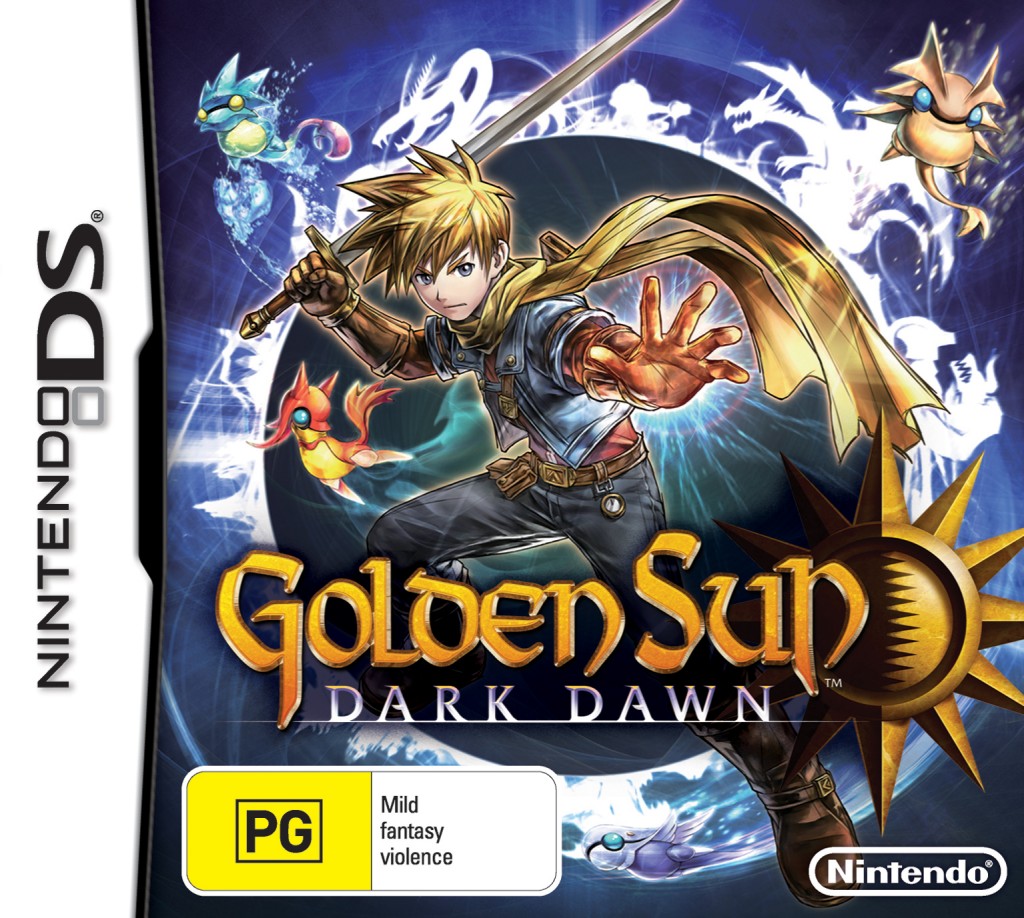 Fans of the Golden Sun series will be happy to know that the third installment of the Golden Sun series, Golden Sun: Dark Dawn, will be arriving on the Nintendo DS on November 29th for the US and December 2nd for Australia. This is the first time that the Golden Sun series has been designed specifically for the DS.
This becomes clear when players notice that they have a huge world to explore and experience. Players will explore and obtain more than 70 different Djinn. Djinn give players the ability to control the elements of the world, with each playable character in the party capable of carrying their element of Djinn. After collecting a certain amount of Djinn players will be able to summon deities that unleash powerful attacks that fill the entire screen. But it isn't all about destruction as players use their new elemental powers to solve puzzling dungeons and survive the environment around them.
The story takes place thirty years after the events of the previous two games; Golden Sun and Golden Sun: The Lost Age. This means that we won't be seeing any familiar faces this time around, but it does give the series a breath of fresh air with new characters that start from a simple quest of finding a lost friend, to having to save the world from an unknown catastrophe.