Lately, masses of freemium games came to the App Store. Ngmoco, the leading publisher in the freemium scene is no longer the exclusive one as several other reputable publishers have jumped into the bandwagon! These include Amplified Games, Capcom, Chillingo, Glu, IUGO and SGN. Basically, freemium titles are free-to-download games with in app purchases of virtual currencies or premium items, made popular on the iOS devices by games like We Rule, Farmville, etc. These titles are extremely popular on Facebook too! It's free to try, so why not?
Here's a small run down of some notable freemium titles which are released in the past few days. (Click on the game titles will bring you directly to the Apple App Store)
Smurfs' Village (Capcom Interactive)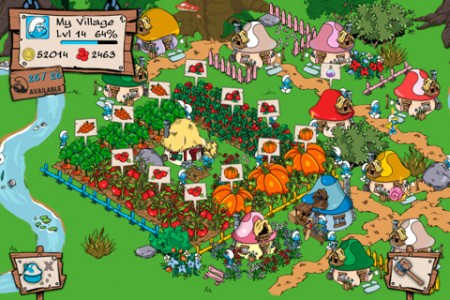 Based on the original cartoon and comic art, players begin the game with only a single mushroom house and lone plowed plot of land. It's basically Farmville with a twist! Enjoy the colourful crops and pretty scenery in the Smurfs' Village.
Capcom Arcade (Capcom Interactive)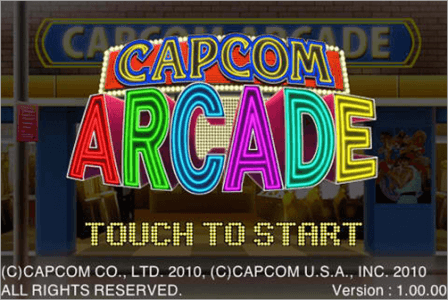 Capcom finally brings their classic arcade titles to the Apple portable devices. You are given 3 free tokens each day to play Street Fighter II, 1942, Ghouls' n Ghosts, or Commando in their entirety. Don't forget to read our review of the game HERE!
Lil' Pirates (IUGO + Capcom Interactive)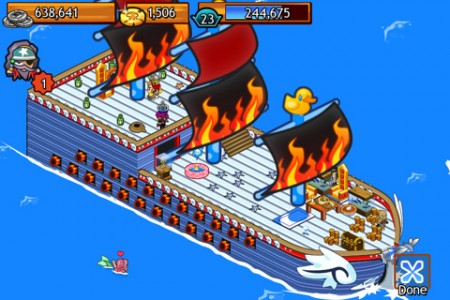 Capcom has work together with IUGO to bring you their latest social game, Lil' Pirates. As the name suggests, you play as a pirate (One Piece-style or Johnny Depp-style, your choice). You will have your own pirate ship, manage your own crew and go on missions!
Touch Pets Cats (ngmoco)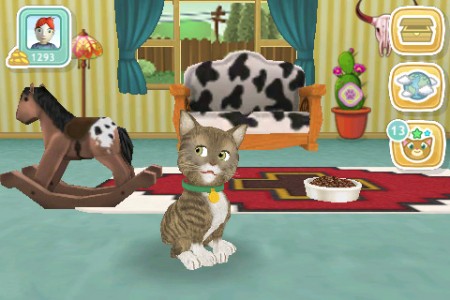 It's a virtual cat game! You can now have your very own cat (or cats) from five popular breeds, namely the Tabby, Persian, Russian Blue, Siamese and Black Shorthair. You will get to design a house for your beloved pet, and play with it as you unlock new decorations, toys and clothes for your pet. If you like, you can also visit your friends' houses or arrange dates with their cats.
My Kingdom (Chillingo)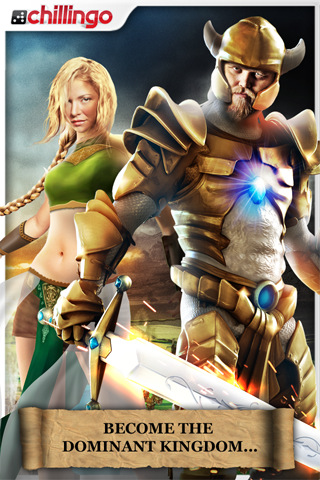 This is a location-based MMORPG as you explore the virtual world with your iPhone. Build and claim settlements, trade goods in the market, and uncover treasures in hope to expand your empire.
Gun Bros (Glu)
A 3D action shooter with waves of T.O.O.L enemies that keep on coming. Form your own brotherhood with your Game Center friends. They will help protect you and destroy the T.O.O.L enemies. Earn experiences when your "brother" is used even when you're not in game. The game comes with a recent update that gives you Retina Display support, Game Center Leaderboard, new planet, new enemies and several bug fixes.
MiniTycoon Casino (SGN)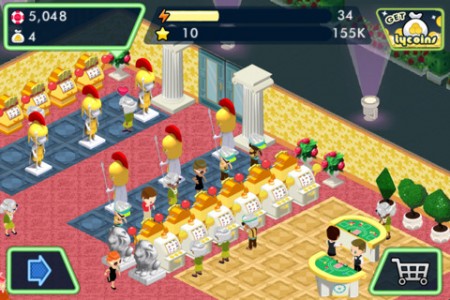 From a small town casino, you work your way up to build your own empire in MiniTycoon Casino. Design your casino with your favorite slot machines and poker tables while you hire your friends as dealers.
Trade Nations (Amplified Games)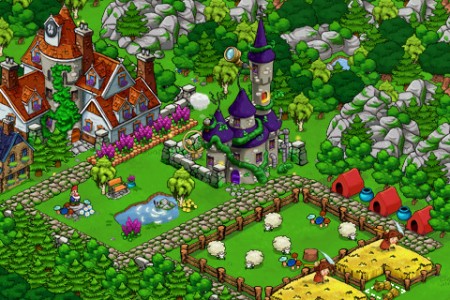 You begin with a small village and you are tasked to expand it into a sprawling city in the world of Trade Nations. Basically what you do is to harvest raw resources, refine them and create goods to earn a fortune. You can also trade goods with your friends and assign up to 14 different jobs to your villagers to improve your village's productiveness. What set this apart from other similar games is its fantasy-style buildings and environment.