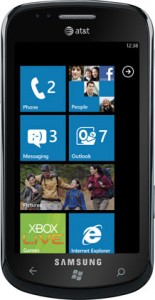 EA is fully commited to the Windows Phone 7.  As a result, they are releasing four games to support the system.  All these games include 200 gamerscore and you can use your existing Live gamertag to earn them.  All multi-player will currently only be turn based.
The Sims 3
As with all supported Windows Phone 7 games, the Sims 3 will include achievements.  Just imagine,  if you will, standing in line anywhere or doing virtually anything where you have your phone and hearing that sweet "POP!"  The Sims 3 will include 18 achievements like Life of the Party, Self-Helper, or Inappropriate for 200 points.
Full leader board support will be included with 6 daily, weekly and monthly challenges that will track money, friends and purchases made.
Customize your Sim however you like, and then lead him/her through 73 quests or your Persona Goals..
Monopoly
Like the Sims, Monopoly will include achievements and leader boards.  It will also feature animated tokens and other interactive movement.  Although I have not seen any announcements of multi-player for this franchise, it seems like a natural move.
Need for Speed Undercover
Drive 20 cars and cover 24 missions to earn 10 achievements and pwn your friends leader board score.  Some of the missions include Head-to-Head action, Highway Battle, and Cop Takeout.  Need for Speed Undercover has been optimized for the Windows Phone 7 800×400 resolution.
Tetris
Tetris will have 11 achievements.  It will include 12 variations of the classic game like: fastest version of Tetris ever or clearig 400 lines.  You can also see ALL your stats or learn from the PRO trainer.
Travis Boatman, Vice President of Worldwide Studios for EA Mobile said, "Our collaboration with Microsoft brings EA's world-class catalog of global game franchises to Windows Phone 7, offering a unique set of gaming features perfectly suited to the deep, innovative experiences we value at EA.  We see consumers deeply integrating devices into their lives and entertainment in new ways every day. Challenging your Xbox LIVE friends to an EA game from the phone in your pocket keeps you connected and having fun no matter where you are."