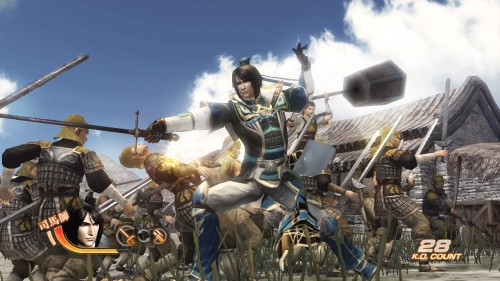 Back at TGS we heard news of yet another Dynasty Warriors game being released with the number 7 at the end of it. We also heard that it would be a PS3 exclusive when it was released much to the dismay of Xbox 360 hack n' slash fans everywhere. But it turns out that that Ps3 exclusivity is only within the borders of Japan. This was discovered when Tecmo Koei in Europe happened to mention that they would be releasing the game in March 25, 2011 for both the PS3 and the Xbox 360.
Sort of let the cat out of the bag there huh? But it only ends up making sense, considering unless Sony paid them a certain amount of money to keep it as an exclusive title there is only loss to be had by keeping it on the PS3 and not sharing with 360 owners. This move does not come as to much of a surprise though with PS3 exclusivity still in Japan, as the country hardly favors the Xbox 360 at all.
Dynasty Warriors 7 brings with it the Kingdom of Jin, bringing the total count of warring factions up to four. Plus instead of only having your one standard weapon to bring to battle, you can now bloody up two different weapons. We have yet to actually see a release date for the US, but it will likely be around the European release date.