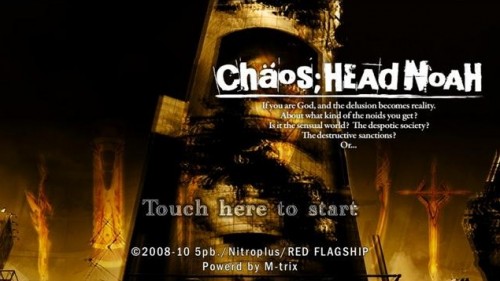 Now is about the time that I curse the fact that not many Japanese games are available overseas or translated for easy use. Especially considering the fact that Nitroplus is now bringing their biggest visual novel Chaos;Head to the iPhone as well. Their developer Red Flagship has been put in charge of the transition to the iPhone/iTouch.
While Chaos;Head began as a computer novel, it branched off previously onto the Xbox 360 in Japan courtesy of publisher 5pb and was renamed Chaos;Head Noah, coming with new story routes and updated graphics for the characters. Those who do not know, a graphic novel is something similar to reading an E-Book on the computer, but there are visuals to go along with it, as well as different choices the player can make that will affect the ending; especially in Chaos;Head which can end in the player's death.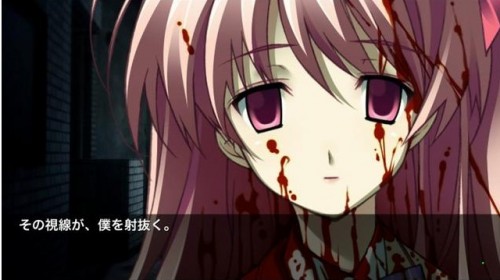 Something that sets Chaos;Head apart from other games of it's type is the fact that at certain points in the game the main character will enter "delusional mode." In this mode players can choose to either undergo a positive or a negative delusion, or do nothing at all and wait out the effect. These moments can alter the game and are very interesting to experience from a reader's standpoint.
While we have no news if this will end up being translated for an American iTunes release, we do know that it will be hitting the Japanese iTunes store on November 18th for ¥3,000.
Source: Siliconera