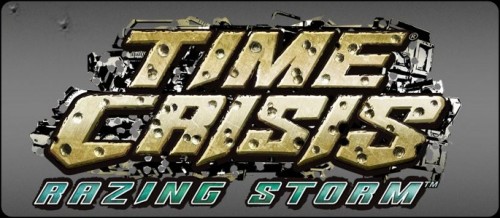 Game: Time Crisis Razing Storm
Genre: Shooter
Publisher: Namco Bandai
Release Date: Nov 2010
Compatibility: Sony Move compatible
Accessories: Gun attachment Available
Trailer: Watch it here
Destroy everything in sight, from the environments to the futuristic terrorists aiming to take you down! Get your gun ready for combat and keep the ammo coming. The future of the free world depends on you and your M-16, soldier.
Time Crisis Razing Storm is set for a November release exclusively for the Playstation 3, being the latest entry into the Time Crisis market this baby is set to be the best yet Time Crisis Razing Storm delivers the most intuitive point-and-shoot experience ever as players have the option to use the Playstation Move motion controller or the new Guncon 3 for exceptional precision. Time Crisis: Razing Storm will also introduce a new multiplayer online battle mode, destructible environments, and engaging combat when the game is released throughout North America this November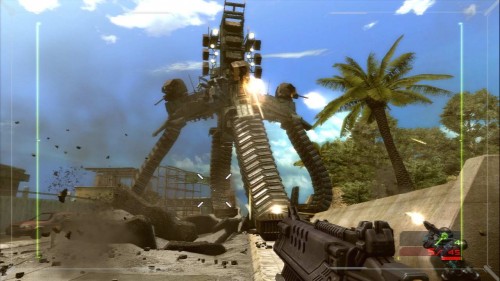 Time Crisis Razing Storm will feature extensive gameplay modes that will combine the series' traditional shooting action with fully destructible environments.
Modes of Gameplay:
The Arcade Mode: This will provide the perfect coin-op adaptation as players experience the adrenaline rush of defeating a chaotic onslaught of enemies.
The Story Mode: Players are able to freely move about the stages as a member of the elite Delta Team. With an arsenal of weapons at their disposal, players can navigate through different areas and silence anyone or anything that stands in their path. They can also strategically take cover behind objects, as well as lock onto enemies with the new Auto Look function.
Multiplayer Online Mode: This multiplayer Online Battle Mode will allow up to eight players from around the world to participate in cooperative and competitive fun.
Sentry Mode: If you prefer to be offline then Sentry Mode offers up to four players the opportunity to stop prisoners from escaping during a penitentiary riot that unfolds in the beginning of the main story.
But hang on there is more…….. Rounding up this great Time Crisis action Time Crisis Razing Storm will also include two additional games: Deadstorm Pirates and Time Crisis 4.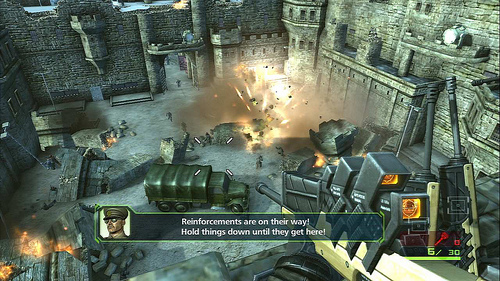 Deadstorm Pirates:
Just released in the arcades, Deadstorm Pirates allows players to set sail and step into the shoes of a young swashbuckler. Go forth on single or two player co-op arcade adventures while shooting down hordes of adversaries and extraordinary monsters. Deadstorm Pirates' intuitive gameplay mechanics will have players manning the helm, firing guns and cannons, as they travel across the open seas in search for Poseidon's Breath.
Time Crisis 4:
Revisit the dynamic partnership of Giorgio Bruno and Evan Bernard as they prevent a biological weapon from falling into the wrong hands in the arcade version of Time Crisis 4. Based on the 2007 hit, Time Crisis 4 features fast-paced action that allows players to take cover from a barrage of bullets, lead out, and then engage their enemies in either single or split-screen multiplayer modes.