Electronic Arts announced today that Shank and DeathSpank will be coming to the PC  later this month, October 26, and for Mac at a later date.
Both games are already available for pre-order on Steam (with a 10% off discount each):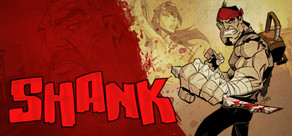 Developed by Klei Entertainment, Shank is a blend of classic side-scrolling action gameplay (beat-en-up) and stylized animation set against a modern-Western canvass, Shank tells a bloody story of revenge, penned by award-winning game writer Marianne Krawczyk.
Shank on Steam ($14.99 $13.49)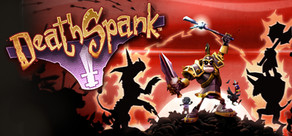 Developed by HotHead Games, under the direction of industry veteran Ron Gilbert, DeathSpank combines unique humor and wit with fast, addictive action-RPG gameplay. DeathSpank takes players on an epic adventure through crazy quests in a vast world filled with vibrant, eccentric and hilarious characters.
DeathSpank on Steam ($14.99 $13.49)
Or you can grab both games in a special bundle called "Shank and 'Spank", with a 15% off deal:

Shank and 'Spank ($29.98 $25.48)
I'm sure you will have a lot of fun with these gems!