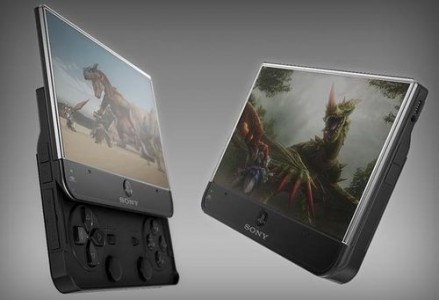 It's no surprise that there is a PSP2 in the making.  There have been rumors about this handheld for YEARS, running the gamut from using unicorn horns to power it to having a touch panel.  Aside from these rumors, developers have recently been claiming to have the device already for development purposes, so you know the release and more information has to be close.
Close to this year's Tokyo Game Show, Sony held a private meeting at its HQ to show off the PSP2.  According to a few reputable people, it does indeed have a touch panel on the back of the device.  The touchpanel has been described as similar to a giant trackball for a computer.  It was also be sporting a larger screen, roughly one inch larger and will be apparently be capable of displaying in HD.  Quite possibly the biggest and most interesting news it that it will have the long awaited dual analog, something both developers and fans alike have been clamoring for.
Rumor has it that it will release sometime in fall of next year, so expect to hear more official, non-rumor news shortly!