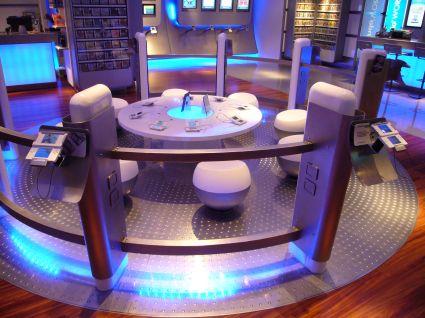 If you had any plans to visit the world famous Nintendo World Store anytime soon, you might want to hold off a bit. Nintendo are doing a remodel on the building to improve some various areas of the store and will not be open until November 1st. Then on Nov. 7, the store will host a daylong grand re-opening celebration event for consumers.
What exactly are they remodeling? Here is a small list of some of the new upgrades:
Expansion of the Nintendo Showcase to twice its original size. The showcase will feature Nintendo products and artifacts in a visually impressive way.
New floors and new lighting.
New interactive stations for Nintendo DSi and Nintendo DSi XL.
New graphics throughout the store.
Besides the detour of some gamer's travel plans, these upgrades are welcome to improve the already awesome tourist destination for gamers from all over the world. Nintendo will provide more information about the Nov. 7 event in the future. For more information about Nintendo World, visit http://www.nintendoworldstore.com.