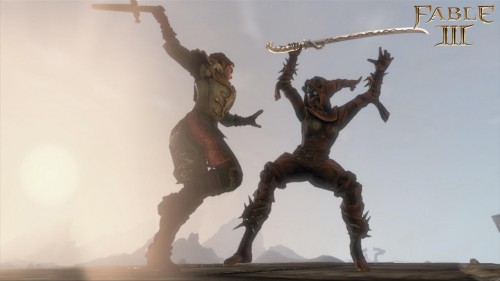 When you pick up Fable 3 next week, October 26, you will find a little something extra inside of your game case when you unwrap that plastic.  The extra you will be receiving is a Xbox Live redemption code that can be used one time and give a handful of items to the player.  You will be receiving the following:
Raise Dead potion
Slow Time Potion
Scot Male Hero Outfit or the Scot Female Hero Outfit
Highlander Tattoo Set
Red Setter Dog Skin
There hasn't been any additional information as to whether these items will be exclusive to new purchases only, or if the players will be able to download these different items for a few Microsoft points at a later date.  The dog skin would be interesting and the whole pack itself definitely has a Scottish feel to it all thanks to the outfit and the Highlander tattoo.