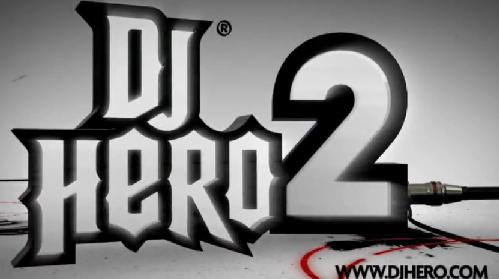 Do you live in Europe and do you plan on buying a DJ Hero 2 Bundle? Well then you are in luck. For a limited time, while supplies last (in Europe only) if you buy one of the two DJ Hero 2 bundles you will also snag a free copy of the orignal. You may be saying, "but why would someone be buying DJ Hero 2 without the original"; but the answer to that is, "why would they be buying a bungle if they already owned the first on and a DJ controller?".
Make sure that you are picking up one of specially marked DJ Hero 2 Turntable or Party bundles. If you do get it the number of DJ Hero original mixes will be a total of 170.
DJ Hero  2's Party Bundle comes with two turntable peripherals and a mic perfect for parties. The Turntable Bundle packages a copy of the game with a single turntable peripheral.
DJ Hero 2 is out in Europe on October 22nd, so pre-order now or pre-order soonn a Party or Turntable Bundle now or or risk missing out on your free copy of the first DJ Hero.