I think the first thing about this new title I need to say is we now have a winner for the best named game of the year. Developed by Stickmen Studios, Doc Clock: The Toasted Sandwich of Time looks to bring a humorous adventure-puzzler to the WiiWare, Steam, OnLive and WildTangent.
For those scratching their heads trying to figure out what this game is, here is a brief description.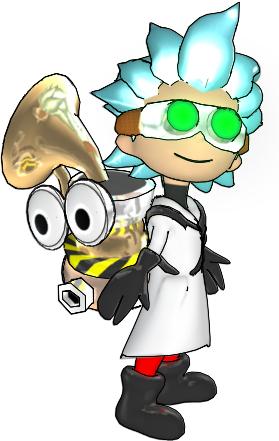 Immerse yourself in the Doc's world of ingenious inventions with his contemptuous robot backpack Sack, travel through time as you dodge madly misguided techno-phobic hippy robots in a bid to save the Doc's cat Franklin from being turned into a potted "catcus".
Put your imagination and skill to the test; build clever contraptions to pilot through the robot-ravaged environments, steer yourself over lava-bubbling rivers, around icicle-toothed pits and once-urban landscapes.
"Doc Clock: The Toasted Sandwich of Time is a creative quest for all ages, suitable for anyone who enjoys compelling problem-solving challenges and comical encounters," said Wil McLellan, CEO of Stickmen Studios.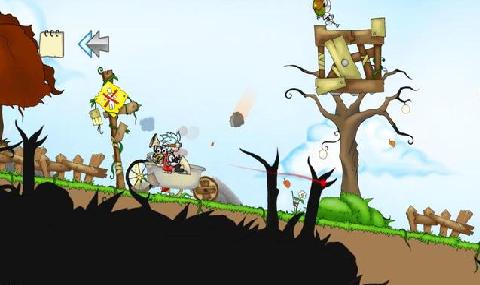 Some of the Features Include:
INFINITE POSSIBILITIES… Invent almost anything from the objects you discover – it all bolts together to work in whichever way you decide;
TAKE CONTROL… You've built it, but can you drive it? Skill and co-ordination are required to navigate the challenges ahead;
PLAY WITH TIME… Instantly and easily rewind time to undo your calamitous mishaps using Doc Clock's amazing Time Slider;
TROPHY COLLECTING… Prove your awesomeness by unlocking achievements such as 'Headhunter' and 'Rocketman';
BITING BACKCHAT… Sidekick Sack's wisecracks will keep you smiling throughout your journey. He's more annoying than your big brother.
I am always up for a title that demands creativity from the player and this title has "sleeper hit" written all over it. You can get an even better look at this game by checking out http://www.docclock.com.  Doc Clock: The Toasted Sandwich of Time releases October 13th, PST through the 'OnLive' Platform, followed closely by a release on October 15th via Steam. The game will also be available November 3rd through Wild Tangent. No date has been given for the WiiWare version. Check out "awesomeness" of the trailer below and we will bring you more news on Doc Clock as we hear it.