Here's a new trailer for Worms: Battle Island, THQ's new strategy game that's set to hit the Wii in November.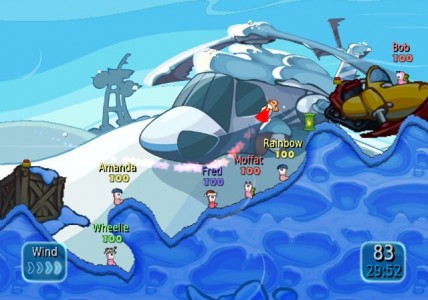 Unlike THQ's previous Wii effort, Worms: A Space Oddity, this game will feature online multiplayer. That's right, up to 8 players over Nintendo Wi-fi, which should make for some good times. It will also feature a bulky single-player quest with 30 missions and 30 puzzle challenges to work your way through. Additionally, there will be something called War Room, which presents you with the option to customise weapons.
Although it was originally announced as a WiiWare title, it has now been confirmed as a full retail release. Check it out below!