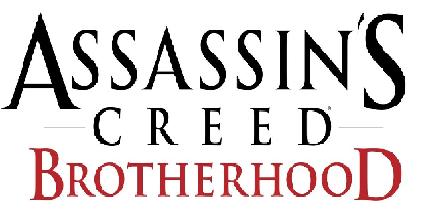 UBISOFT have provided us with some Brotherhood details,  have a read below and also don't forget to enter our Brotherhood Beta code give away on the site (here is the link) and also on our Facebook Fan page (click here)
The Beta will start on October 4th 2010, the Assassin's Creed Brotherhood Multiplayer beta will be accessible exclusively on Playstation 3 to anyone that pre-ordered the game in standard, Auditore or Codex edition. 
In the Multiplayer beta, you will have the opportunity to choose from nine different characters such as the doctor, the priest, the executioner or the courtesan, try their unique deadly weapons and discover their signature moves. 
Check two of them out just below :
Up to eight players simultaneously will be able to use new ways to assassinate their targets in two different modes:  
First : Wanted – challenges players to get the higher score by killing their assigned targets and escaping their hunters in clever ways.
Second : Alliance – allows players to compete cooperatively in teams of two, fulfill contracts and confuse enemies in tandem.
Both modes will be playable on two different maps located in Rome and Castel Gandolfo. 
Assassin's Creed Brotherhood is scheduled to release on November 18th 2010 on Xbox 360 and PS3. It will be available on PC in Q1 2011.
Grab your copy now on either Xbox or Playstation 3
– Click on image (Xbox)
Click on image (PS3)
If your after more info check out the Brotherhood website  http://assassinscreed.uk.ubi.com/brotherhood/