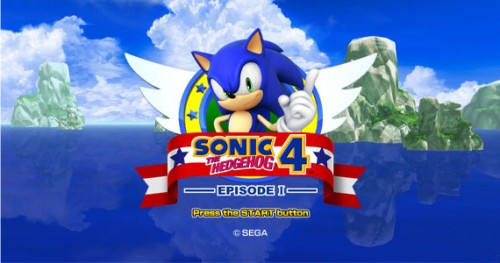 Sorry for not being very active everyone, I just got back from vacation, my good friend Dazz from The Spriters Resource recently visited the states and I got to show him and his girlfriend Charlie around the New York City area! Anyways, enough about my personal life, lets get to this latest piece of news.
According to IGN, the world's most way past cool hedgehog's latest game should be hitting your favorite platforms within the next two weeks! The iPhone/iPod Touch will be getting Sonic 4 on October 7th, the WiiWare shop will be getting it on October 11th for 1500 Wii Points, the PlayStation Store gets the game on October 12th for $14.99/£9.99/€12.99/AU$19.95, and finally Xbox Live Arcade gets it on October 13th for 1200 MS Points.
Who's looking forward to the speedy blue hedgehog's return to greatness? I hope we can call it that after it's released!