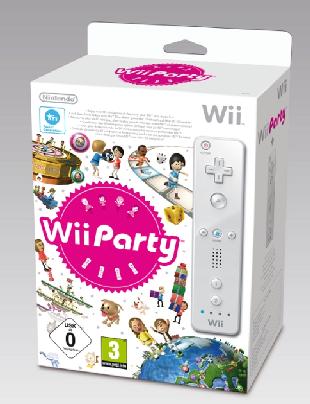 Metroid, Kirby, Mario, and Donkey Kong have been the four big franchises this year getting installments on the Wii. Without leaving the casual gamers and family market in the cold, Nintendo is releasing a brand new title that will be sure to turn your living room into the life of the party with Wii Party. Nintendo has released a bit more on the hot new title we first heard about at this year's E3.
The whole family stars in its own electronic board game with Wii Party on Wii from 7 October 2010. Most video games require players to focus their attention on a screen. Now Nintendo brings the action into the living room with Wii Party, a game that changes the way people interact
with other players. Featuring 13 different party game modes and 80 mini games, Wii Party can be enjoyed by everyone in the family, regardless of age or gaming experience, and everyone gets to play with their own Mii character!
Sharing the instant accessibility of titles like Wii Sports, Wii Sports Resort and Wii Fit, Wii Party offers non-stop fun and unparalleled variety as you, your family and friends grab up to four Wii Remotes and try your hand at a host of inventive and intuitive gaming experiences. To add to the enjoyment, select your personalized Mii character and see them in action like never before.
With Wii Party, enjoy games that refine the traditional party videogame experience. For the first time, the action away from the television screen will be as important as what's displayed on it, as
House Party mode turns your living room into a pivotal part of the game play!
The Hide 'n' Hunt game will have you rummaging through cupboards and peering under the sofa as you desperately search for the hidden Wii Remote(s) before time runs out. If you can block out the laughter of whoever did the hiding, you'll hear the occasional sound from the Wii Remote to give you a helpful – but sometimes infuriating – clue as to its whereabouts! Alternatively, tackle the Time Bomb game and see if you can keep a steady hand as you pass a ticking Wii Remote between friends.
On top of the new level of interactivity introduced by House Party, Wii Party also includes Party Games and Pair Games modes – both of which keep the varied challenges coming thick and fast as you cooperate or compete with fellow players. Within Party Games you can enjoy the likes of Board Game Island, a mini game filled journey to the top of a mountain that puts an exciting new twist on traditional board games.
If you'd rather work with another player than against them, Pair Games offer you the opportunity to do just that. As you collaborate in your attempts to balance out a boat or attempt to get a good friendship rating, you'll need to be on the same wavelength to avoid doubling your troubles!
With heaps of mini games to discover, and creative ways to play them made possible by the Wii Remote, Wii Party packs in enough fun to keep everyone entertained and coming back for more.
With so much on offer, you might even struggle to decide what you should play next. Thankfully, your personal concierge Party Phil is on hand to make an appropriate suggestion based on your available time and specific mini game requirements.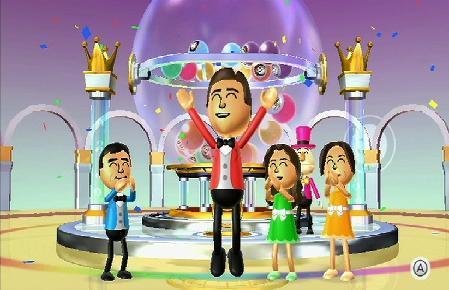 Quite a bit of info to start getting pumped up about for all Wii owners. Nintendo will also have two packaging options available for Wii Party, one bundled with a Nintendo Wii-Mote and one Game only version. This could make an excellent gift idea or purchase for anyone wanting a solid party title this year and itching for something new to try after the very successful Wii Sports and Wii Sports Resort. Wii Party launches in the U.S on October 3rd and October 7th for those in Australia.