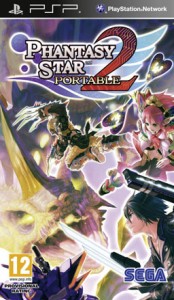 Picking up three years after Phantasy Star Universe Saga, this latest title sets out to bring the world of Phantasy Star to the PlayStation Portable. It brings an exciting new adventure to the PSP, with all new content and a return to it's online roots. New to the franchise on PSP is Infrastructure mode and improved social interactivity features, integrated to improve the experience for players of the game.
Phantasy Star Portable 2 cummulates the series to its conclusion as players take on the role of mercenary to save the Gurhal system. Phantasy Star Portable 2 offers a gigantic dose of original content from new combat moves, weapons and character customisation options, a promising proposition for fans of the series and newcomers alike.
Phantasy Star Portable 2 is available on PSP now. Take a glimpse at the story trailer below if this game tickles your fancy and you'd like to know more.