Tokyo Game Show 2010 was totally fantastic this year.  My final interview of at Tokyo Game Show was with "THE MAN" behind Microsoft's soon to be released revolutionary gaming peripheral "Kinect" General Manager & Creative Director Kudo Tsunoda.  Let me start by saying Kudo is one of the most down to earth and nicest guys I've ever had the pleasure in meeting and interviewing here at Capsule Computers.  In the interview Kudo explains what Kinect is (for anyone out there that still doesn't know) how it works and how easy it is to control your Xbox 360 without a controller, to what we can expect from Launch along with many other cool things.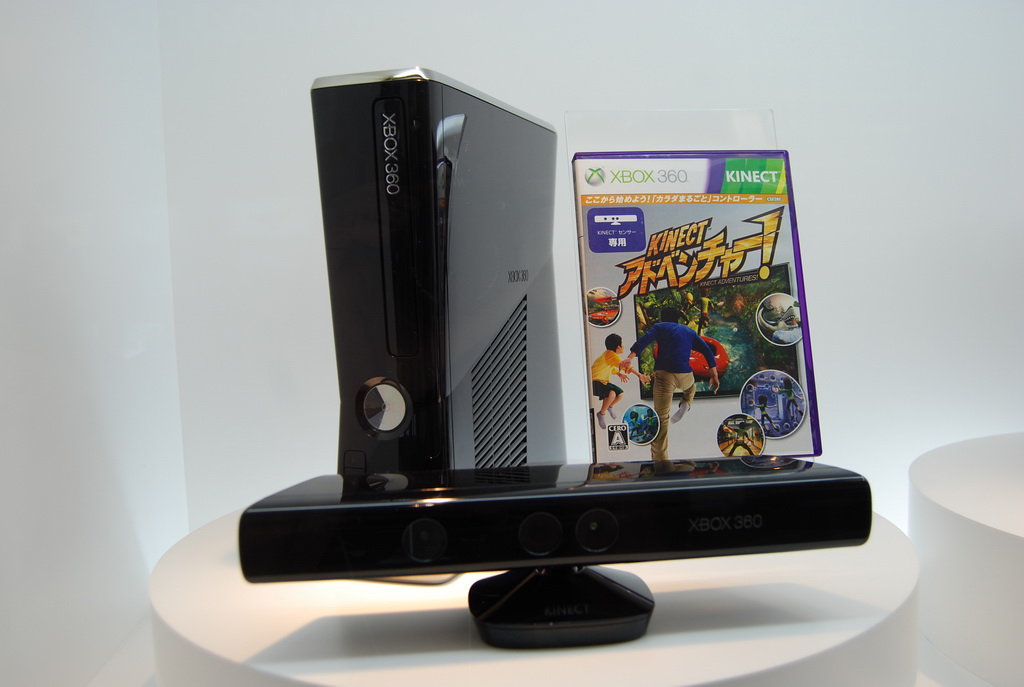 After the interview I had to give Kinect a try and let me tell you I was totally blown away  !!! It's VERY responsive and the tracking of your motions back onto the screen is super quick.  I tested out Sega's Sonic skateboard racer and Kinect Adventures and both were great fun.  Let me say that after 5 mins of playing, I'd already burnt off my lunch 😉  Kinect is certainly a fantastic concept that can be enjoyed by all no matter how old you are.
Check out the interview and also the screenshots of MasterAbbott Playing Kinect  :
Capsule Computers would like to thank Kudo for taking the time to answer our questions and run us through how Kinect works.  We wish Microsoft and Kudo's Team the best of luck with the release of Kinect.