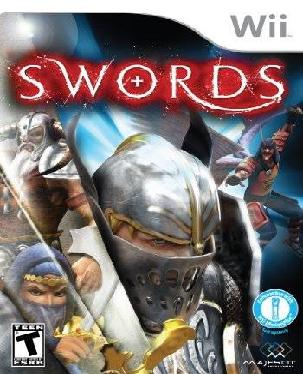 It has been a big release week for gamers so Swords might have went under the radar for some. We recently told you about Majesco's Swords which is now out for the Nintendo Wii which looks promising and perfect for those wanting a new sword-fighting fix on the system. Swords uses the motion-plus and the Wii-Mote to fully utilize the motion detection for a superb sword fighting experience.
Swords transports players through time and space to battle eight highly skilled opponents, including the celebrated Sir Lancelot of the Round Table, Razor – a Jumandi hunter droid capable of unbelievable acrobatic moves and the vicious Viking chieftain Armin. After each victory, players are rewarded with an upgraded sword that offers unique capabilities-like poison, fire and extra damage blades-designed to prepare them for their next foe.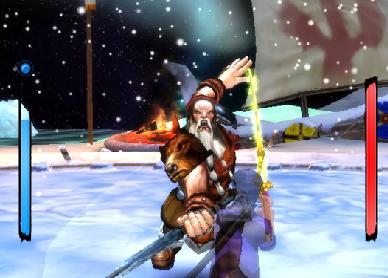 Players begin their quest in the training dojo where Sensei Musashi helps them develop skills and master combo attacks to defeat even the most challenging fighters. Players can continue to develop their skills in between fights with additional drills involving carving, sparring, blocking and even battling a horde of zombies. Swords also lets players train together with a friend or go head-to-head in the arena to determine the ultimate blade master.
If you have a Wii, this title is sure to be great for any gamer and is out NOW at a price of only $29.99 (US). For additional information about this game or Majesco's exciting line of products, please visit http://www.majescoentertainment.com/.