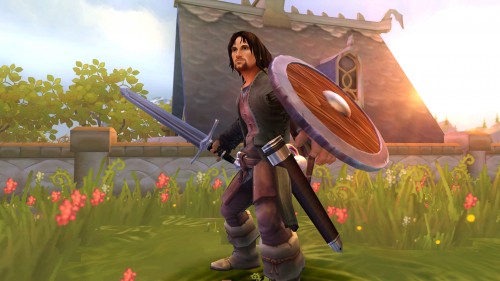 As Lord of the Rings: Aragorn's Quest is due for release next month, publisher Warner Bros. Interactive have decided to give us a taste of what's to come with this Launch Trailer.
It features Aragorn and Gandalf as they team up against Sauron's forces of evil that pollute Middle Earth, displaying the games Co-op capabilities. Aragorn uses his sword and shield in combat, whereas Gandalf uses his staff and magical powers, and this propostition of two player Co-operative play in the Lord of the Rings fantasy world sounds very exciting indeed, especially for fans of the films.
Developed by Headstrong, Lord of the Rings: Aragorn's Quest releases next month for Wii, PS2, PSP, PS3 (Move compatible), and Nintendo DS.