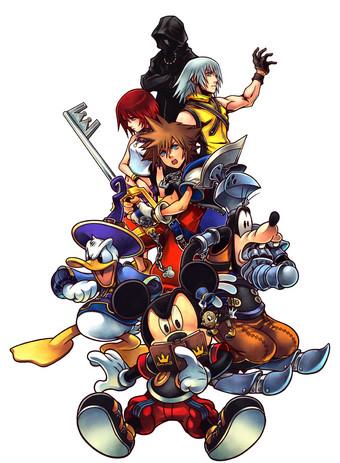 If the recent release of Birth By Sleep for the PSP wasn't enough to tie over fans of the hugely popular Kingdom Hearts series, fans can get ready for the newest installment for the Nintendo DS, Kingdom Hearts Re:Coded. Originally made for mobile platforms in Japan, Re: Coded will be a complete remake exclusively for Nintendo's handheld that will be releasing October 7th in Japan and hopefully by the end of 2010 or the beginning of 2011 for everywhere else in the world.

Jiminy Cricket is looking over the journal he used to document his first adventure with Sora when he discovers a mysterious message. He didn't write it – so how on earth did it get there? King Mickey is determined to find out, so he and his friends decide to digitize the journal and delve into its deepest secrets. Inside this "datascape" dwells a second Sora who is about to embark on a grand adventure of his very own.
The gameplay is said to be a mix of what players experienced in 358/2 Days and Birth by Sleep but with some nice puzzle elements added for a fresh new gameplay experience. The story falls right after the events in Kingdom Hearts II and the new trailer that was shown at the Tokyo Game Show shows off some of the characters and how the gameplay will fit in to this version along with the tune of Utada Hikaru's famous theme song. Check out the new trailer below and once we hear an official date we will be sure to announce it here as well as any new information that follows.