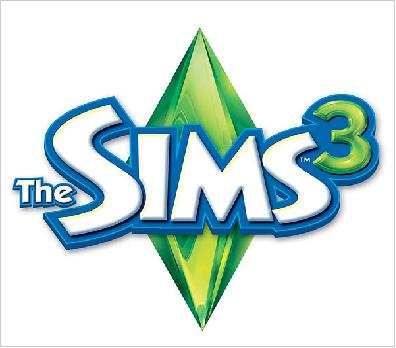 The Sims, a franchise known for creating a whole new life to control in the digital world is now expanding even more musically. EA has now announced some of the artists that will be contributing their "Simlish" versions of their hit songs to the new Sims 3 coming to consoles. Among some of the artists contributing are 3oh3!, Kelly Roland, Flo Rida and many more so players can turn up their volume and jam out to familiar tunes in the Sim's universe. Here is an official statement about the new tracks:
"The Sims may be one of the biggest and best-known brands in popular culture today and for a major artist to be asked to re-record their music in 'Simlish' has become one of the most unique and exclusive opportunities in the world of entertainment," explained Steve Schnur, Worldwide Executive, Music and Music Marketing, EA. "Over the past decade, hundreds of artists – including superstars as diverse as Katy Perry, Lady Antebellum, Flaming Lips, Damien Marley, Depeche Mode, Nelly Furtado, Matt And Kim, and so many more – have all become a part of this global phenomenon. For more than a hundred million The Sims players and fans every day, we are truly providing the soundtrack to their lives."
"I'm always trying to find new ways to reach different audiences with my music and The Sims 3 was a perfect way," explained Flo Rida who laid down his lyrics from "Fresh I Stay" in Simlish with Jovi.
The experience is unlike any other for some of the artists and can even prove to be challenging. "We couldn't stop laughing while re-recording "Double Vision" in Simlish because it just sounds super bizarre," 3oh!3's Sean Foreman commented during their recording session. "I've always been a fan of The Sims games and could never figure out what the characters were saying in the game. I'm not sure if Simlish can be translated, but it's darn fun to speak!"
"Singing in Simlish was one of the hardest things I've ever done, but it was a blast!" said Travie McCoy who sang his upcoming single "Need You" in the game's one-of-a-kind language. Kelly Rowland added, "I have to say it was quite challenging to sing "Rose Colored Glasses" in Simlish, but also incredibly fun!"
Global artists and Simlish re-recorded songs featured in The Sims 3 for the PlayStation 3, Xbox 360, and Wii include:
22-20's – "Latest Heartbreak"
3oh!3 – "Double Vision"
Aceyalone and RJD2 – "Ever Seen This"
Aeroplane – "We Can't Fly"
Alpha Rev – "Phoneix Burn"
Cody Simpson – "IY IY IY"
Crash Kings – "You Got Me"
deadmau5 – "Some Chords"
Flo Rida featuring Jovi – "Fresh I Stay"
Free Energy – "Free Energy"
Hot Chip – "We Have Love"
Innerpartysystem – "American Trash"
Jasmine V – "All of These Boys"
Jessica Mauboy – "Saturday Night"
John Butler Trio – "Gonna Be a Long Time"
Kidz in the Hall – "Flickin'"
Lazee featuring Apollo Drive – "Calling Out"
Mickey Factz – "Dreamland"
Ozomatli – "Are you Ready?"
School Of Seven Bells – "Dust Devil"
The Dirty Heads – "Stand Tall"
As the world's greatest life simulation on console, The Sims 3 combines the freedom of open world life simulation where players can create Sims – the unique characters found in The Sims games – with distinct personalities, fulfill their desires…or not, and control their lives with the guided gameplay of an all-new achievement system. As players complete challenges and collect dozens of achievements they will earn Karma points – all the while deciding the destinies of their Sims. Karma points can be used to unlock and unleash all-new Karma Powers to the grand benefit or wicked detriment of their Sims making it easier than ever to play with life. Players can help their Sim "get lucky," bless them with "instant beauty" or be deviant and curse them with an "epic fail." But players should use these powers wisely—they may have unexpected results and karma may come back to bite. The game will also be connected to the worldwide community through a seamlessly integrated creation exchange on the PlayStation 3 and Xbox 360. Players can design, build, and share creations, or download content from other players around the world – and for the first time ever – without ever leaving the game.
The music doesn't stop there as the new expansion, The Sims 3 Late Night will also be getting quite the overhaul of tunes as well.
The Sims 3 Late Night includes:
3oh!3 – "Double Vision"
Bryan Rice – "There for You"
Chiddy Bang – "Here We Go"
Electrolightz – "Miss Outta Control"
Eliza Doolittle – "Rollerblades"
Foxy Shazam – "Unstoppable"
Hadag Nahash – "Lo Maspik"
Hadouken! – "M.A.D."
Jessica Mauboy – "Saturday Night"
Junkie XL – "Live Wired"
Kelis – "Brave"
Kelly Rowland – "Rose Colored Glasses"
King Fantastic – "All Black Ying Yang (The Party Song)"
My Chemical Romance – "Na Na Na"
Nikki & Rich – "Next Best Thing"
The Ready Set – "More Than Alive"
Soulja Boy – "Speakers Going Hammer"
Travie McCoy – "Need You
The Sims 3 Late Night gives players all-access and lets them loose on a vibrant, active downtown scene where they'll rub elbows with celebrities at the hottest parties, hit the local bar after work, tour the scene with their Sims' band, kick back in a plush hot tub, and discover what's lurking in the thick of the night. Players will be able to take their Sims into the bustling urban setting where they'll be able to become a celebrity, member of a music band, mixologist, director, and more. To gain entrance into the most elite clubs in town, players need to keep their attitude in check otherwise they'll be given the cold shoulder by tough bouncers or find another way onto the list. If chilling is the player's forte, their Sims can lounge at a chic club or dive bar. If they like to live on the edge, they can be initiated into the dark life of a vampire. Whether embarking on a new career, painting the town red, or throwing a party on the rooftop of a penthouse, it's always up to the player to tell their unique stories with The Sims 3. What will happen when the lights go out and Sims get all-access?
I would say this announcement is quite awesome for any fan of the Sims series. I still remember my first taste of simlish music with the Black Eyed Peas in The Urbz and seeing all of artists in the line-up, there is sure to be something for everyone. The Sims 3 is currently available for PC, Mac, iPhone, iPod touch and mobile devices and in the fall 2010 on Nintendo DS, PlayStation 3 computer entertainment system, Xbox 360®videogame and entertainment system and Wii and in 2011 the Nintendo 3DS.