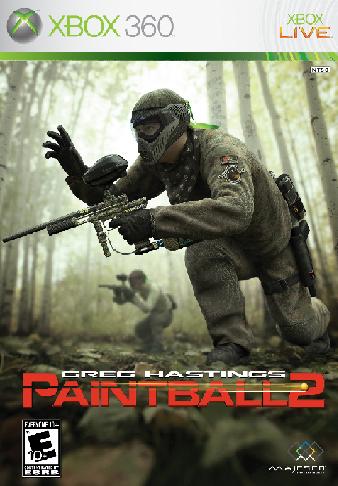 Hello Everyone! I recently interviewed Greg Hastings about his new title "Greg Hasting Paintball 2" which launches today, September 28th, for the Xbox 360, Playstation 3 and Nintendo Wii. Greg lets us know what you can expect from this hot new paintball title and what went into the development process as well a few facts about the paintball master himself.
Enjoy the Interview!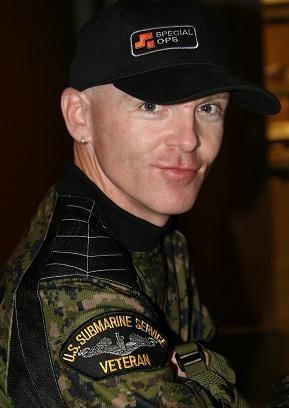 1. How did you first get into the sport of paintball?
My buddy Lou, took me out to a field in Rhode Island, back in 87. I had the time of my life. My heart came out of my chest, I was so amped up and nervous! That rush was for me!
2. This is the first "Greg Hastings" title with Majesco. How did this new partnership come about?
Luck. We were very lucky to have such a great publisher, use their experience and knowledge of the industry, to drive this franchise to the next level. We are always gonna stay true to the sport, so as long as we have paintball, we'll have fans of this franchise. We had an excellent game concept, a super talented team of developers in Super X Studio's, and momentum from our previous games we released! This one was the most fun to make!
3. What can fans of the series expect to see from the new Greg Hastings Paintball 2? (Features, Modes, Multi-Player)
Many button/ movement simplifications, as well as, simplified main features, like the Break Out Editor, and the Field Commands. Do more with less buttons, and I do mean more. New for our franchise is slide in either direction, Snap up and down, focus clearly in on targets, peripheral vision enhancement, four way to throw or pitch smoke or paint grenades, random weather challenges, true paintball physics, and much, much more. You are playing paintball. Real paintball.
4. Making a paintball sim to stay as true to the sport as your games must take quite a team and a lot of work. What went into bringing the sport of paintball to consoles with the newest installment?
The more paintball I play, the more I come up with ways to mimic it in video games. Playing paintball is just like being sucked into a real video game anyway! It is the only sport of its kind. I take all my guys to play. No one gets through without actually playing paintball. We get help from many other ballers out there too. That is my main job, making these games authentic to a sport that is fantasy and fun rolled into one.
5. How do each console version of GHP2 differ from each other?
With the great hardware that the different consoles come with, we have to make obvious adjustments. With Wii, we came up with Wii-like movements that are like playing the real thing, yet making the experience fun. We had to make 6 different Wii control schemes, since it uses so many different types, include the GameCube controller. The PS3 version not only takes advantage of the 6 axis controllers, it will handle some fun MOVE technology. Each console has a unique way the game is played. All are fun!
6. This game seems to be jam-packed full of gear and guns, even a paint rocket launcher. How do these effect the gameplay?
You have to play the game to answer that question. When you can be eliminated with this type of a weapon, on top of all the other ways, it gets very exciting. Rockets are a very real part of paintball. They are used to take out fixed positions and tanks. With out them, you will get stomped on in most cases. We have all kinds of new stuff goin on in game, like pistols, pump guns, paint grenades, tanks, smoke grenades. We went wild.
7. What is your personal favorite gun to use on the real fields out there?
CCM T2 pump gun and an 02 Auto Cocker. Both are superior to all others.
8. Speaking of fields, there are 62 in this title. Could you explain some of the terrain and cover players will see and how it will effect the gameplay?
Well combined some unique game play with real paintball field layouts. These maps play very similar to the real thing. You can actually imagine being there and playing the real thing. These are fields that I play on. We took tons of video and still shots to use as reference for my artists and map builders.
9. You are currently on tour right now with "Greg Hastings Paintball 2". How has that experience been for you?
This is our second year doing the TOD. Its been huge, as I get to experience some great fields and always gather ways to make our games better. This year, Gamestop stepped up to sponsor my Tour, so its been all about demo-ing GHP2 to as many ballers as we can. The feedback alone, throughout the year has been incredible. We knew we had a great game. The players were loving it, even when it was pretty raw.
10. My final question is what is your main goal to see with the series as a whole…for the present and future?

Our sport is already awesome. We will continue to mimic the real sport as much as we can, from as many angles as we can, for the next 10 years. My goal is to get more people playing paintball. I meet a lot of players who told me they got into paintball because of me and my games, so that is the best compliment! Because paintball is so great, we have so many more fun things we can focus on for our next games. We are already working on GHP3. It won't stop.
Capsule Computers would like to thank Greg for taking the time out of his busy schedule to answer these questions. As I mentioned, Greg Hastings Paintball 2 Releases today so you can pick up this title right now and get a true paintball experience that will be sure to please any fan of the sport and a lot of love poured in from Greg Hastings and his team to bring this sequel to the public. Keep checking back as we will have a review for Greg Hastings Paintball 2 up soon as well. Greg is still on tour and you can see him in action by checking the dates and locations on his official website.