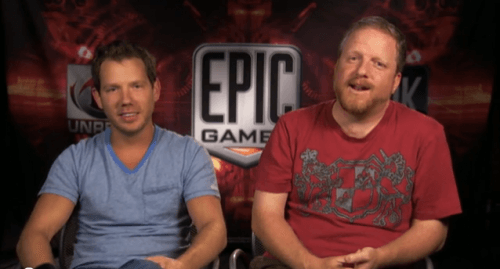 The votes are in and everything has been tallied… now with results in their hands Epic Games' Cliff Bleszinski and Rod Fergusson thank the fans and supporters of the 'Fate of Carmine' fundraising program for raising more than $150,000 to benefit Child's Play Charity.
Now the question that's on everyones mind is DOES CARMINE live or DIE !! … well personally I hope the poor bugger survives and takes his revenge for his fallen brothers.  If the Gears make it out alive, then so should Carmine 😉  Well we'll have to wait and see what happens. 
Enjoy the video below.  Let us know what you think.  Do you believe Carmine will die or live in the final installment of Epic's Gears Of War.