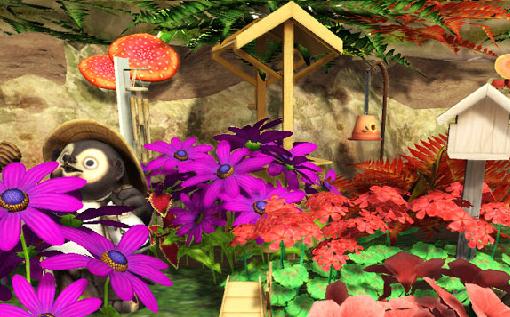 EA have now released information and a few screenshots of their first game for the Nintendo 3DS. The new game has the working title of "My Garden" which will allow players to plant their own virtual gardens in a beautiful 3-D environment. Just from the first screenshots alone, this unique title is looking like it could be one of the most visually pleasing games we have seen so far for the 3DS as it seems to use the 3-D to full effect and with the bright colors and world that seems to be plucked out of Pikmin. My Garden was also one of the many new titles announced at the Tokyo Game Show today.
"With My Garden, our aim was simple: to make something beautiful that comes to life on the Nintendo 3DS like no other platform," said Rod Humble, Executive Vice President of the EA Play Label. "We hope to offer a game that's so immersive that it truly brings the delight of owning a garden to life through a visually stunning 3D experience."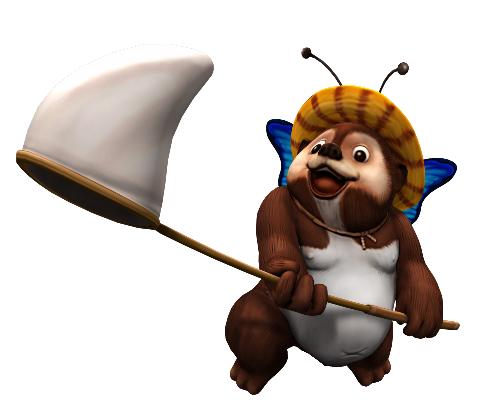 Players will also be introduced to the their new sidekick that goes by the name of Tanuki. As you can see by the image above, Tanuki seems to be a cross between a butterfly and a chipmunk. With Tanuki's help, players will test their green thumbs on a variety of missions that inspire them to create beautiful outdoor spaces in six unique environments such as an arid desert, the banks of a cascading brook, and a lush rainforest. Gardeners will snap a photo of their creations with the game's free-roaming in-game camera in order to unlock rare and exotic flowers. Along the way, My Garden players will also unlock more than 20 different abilities for Tanuki, who uses those attributes, plus a little magic, to help the garden reach its full potential.
Every gardener will have a bouquet of flowers and items to choose from in creating his or her own floral paradise. As new growth begins to push, the flora comes alive in a resplendent array of colors and textures, attracting natural garden visitors ranging from birds to butterflies, insects and other creatures. If a player wants a few more feathered friends in the garden, simply whistle bird calls into the Nintendo 3DS microphone to summon additional members of the flock. Alternatively, if too many unwanted visitors arrive at the garden gate, a quick shake of the Nintendo 3DS will send them scattering while also dispensing in-game coins that can be used to add a variety of new garden tools and more plants.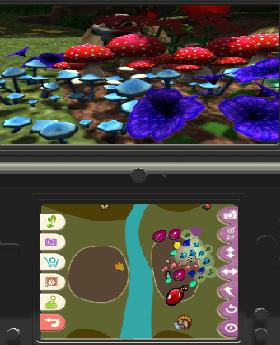 "My Garden" seems to be a great choice for EA and is looking quite promising. The title will be releasing as a launch title for the 3DS and be sure to check back as we will be bringing more information about My Garden as updates come out of the Tokyo Game Show. You can also check out EA's new site for My Garden at www.ea.com/mygarden.