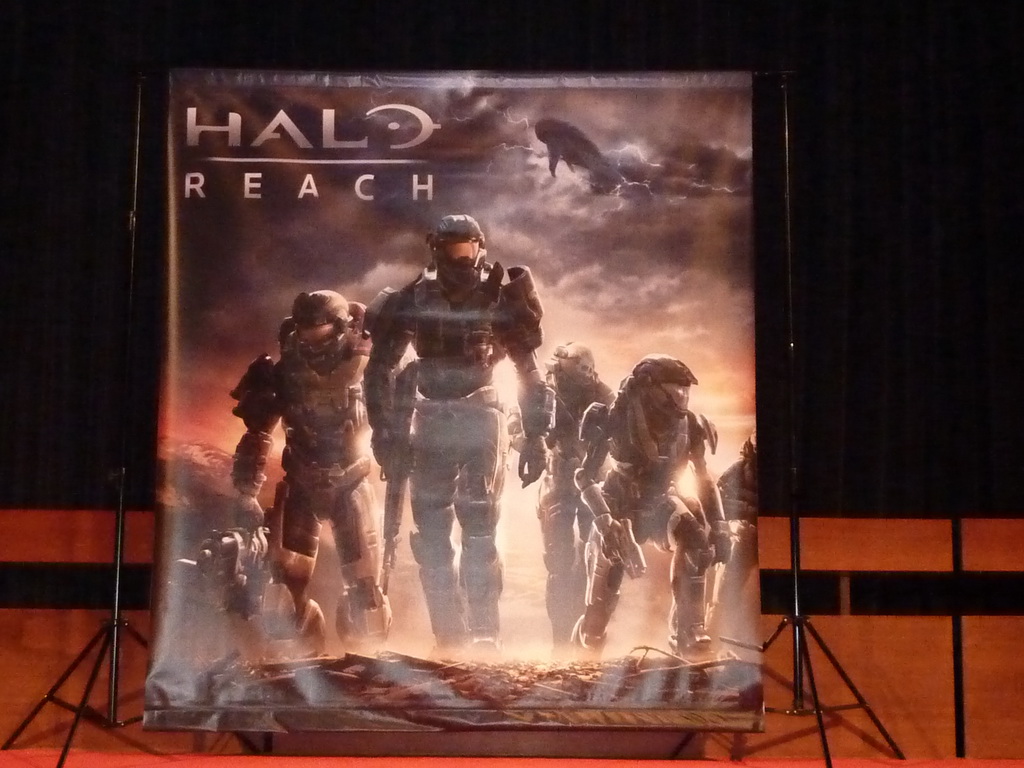 This evening MasterAbbott made his way over to The Great Hall at UTS in Sydney for a Microsoft presentation on the highly anticipated final chapter of the Halo franchise, Halo Reach.  Everyone present was lucky enough to see a short section of the campaign (which sadly we were not allowed to record or take photos) demonstrated and presented by David Allen and Chris Opdahl from Bungie, which I must say was very cool and quite enjoyable to watch and certainly got the crowd very excited. 
Along with the presentation everyone present had  the honor to hear a speech by Buzz Aldrin (American mechanical engineer, retired United States Air Force pilot and astronaut who was the Lunar Module pilot on Apollo 11, the first manned lunar landing in history. On July 20, 1969, he was the second human being to set foot on the Moon, following mission commander Neil Armstrong.) who spoke about space travel the future of where space travel is heading and plans to land on Marsmoving forward .  Buzz was very enthusiastic and had the entire audience captivated from start to finish.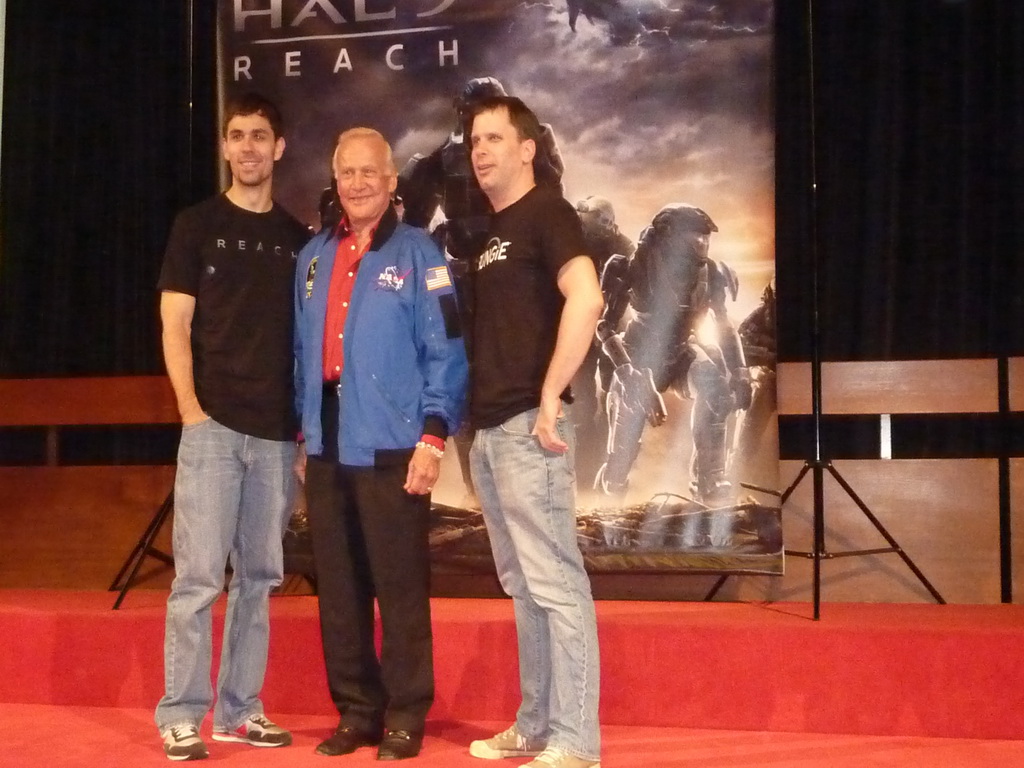 After the presentation everyone was able to get some hands on with Halo Reach Firefight and MasterAbbott snuck in a very quick interview with both David Allen and Chris Opdahl from Bungie and discussed what their involvement was with Halo Reach and what they enjoyed most about making this highly anticipated final installment of this amazing Halo franchise.  Special thanks to both Chris and David who took the time to take photos with everyone and also sign Xbox consoles and other Halo merchandise that the fans brought along.  Enjoy the interview and pics below.
If you haven't already pre-ordered your copy of Halo Reach do so now !!  Grab it from our US Online store here or from our Australian affiliate store at Fishpond (free delivery if you live in Australia if you buy from Fishpond)
[Gallery=86]