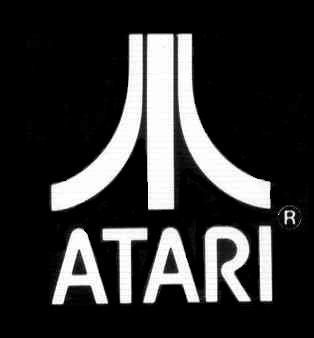 I can imagine everyone reading this knows about the huge surge of casual titles online. I can't even check my facebook page anymore without seeing someone needs their crops fertilized or their cow died, got hit in the mafia, the list goes on and on. These titles are highly popular (and strangely addicting) for gamers online and on mobile phones everywhere. Atari took notice to this casual gaming trend and have now announced Atari Games Online also known as Atari GO.
Atari GO initiative will support the development of new online casual and social games and help game developers navigate the increasing complexities of publishing online games. Here is a look at the official press release of Atari GO that Atari CEO Jeff Lapin announced earlier:
Thom Kozik, who recently joined Atari in March, brings more than twenty-five years of experience in games, technology and online beginning with Microsoft followed by leadership roles with Yahoo!, Bigpoint and K2 Network. Kozik has been leading this new initiative, focused on attracting independent developers and content distribution partners with Atari's multi-platform approach to development, marketing and distribution. More than a dozen studios are actively developing new casual and social games around the Atari GO suite of services.
"Thom brings a wealth of experience and insight to his role here at Atari as he joins our management team during this high growth period in online gaming," said Lapin. "We look forward to bringing modernised versions of our well-known games, such as Asteroids, and new original games to global online marketplace."
"The programs, tools and support structures behind Atari GO allows developers to focus on making great games that can then be delivered globally," said Thom Kozik, Executive VP, Online & Mobile at Atari. "Developers can already sign up for our programs and collaborate with us as we envision the future of cross-platform gaming."
Atari Games Online will offer programs designed to connect great games to online gamers across a number of platforms:
The Independent Developer Program will cultivate new original games and games based on Atari's deep catalogue of classic IP while supporting them with the strength of the Atari brand, marketing and platform support.
The Affiliate Program will enable popular independent sites to embed genuine online versions of Classic Atari games along with our new titles, directly into their site and share in the revenue.
The Distribution Program is focused on identifying and partnering with top portals, social networks and game aggregators to expand Atari's audience.
Marketing and Platforms support will help developers with distribution, marketing, and metrics. Atari will also help developers navigate the increasing complexities of publishing on multiple social networks, sites and portals by assisting with registration, inventory management, monetisation tuning and advertising support. Complementing the announcement of Atari GO, the company is showcasing a new production slate of re-imagined classic games that will roll out in the coming months.
I could definitely get behind some official online releases of classics for sure and this may look to be targeted towards some casual, but I am glad Atari have made it clear that Atari GO will have a bit for both worlds of gaming. I think the true winners here will be the indie developers that Atari GO will employ to help jump start the program.
For more information about Atari's online initiatives (ATARI GO) and developer, affiliate and distribution programs please visit: www.atari.com/go