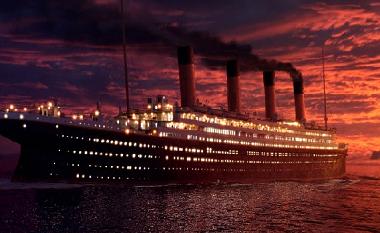 Yes, you heard that right for the most part.The Titantic is being rebuilt for the digital world. Developer O-Game's are releasing a new title, Titantic Mystery this fall. Players will set sail on the Titantic II to mark the 100th anniversary of the original ship.
Titantic Mystery is a pure mystery/exploration title where players will go in search of a hidden bomb on the new ocean liner, Titanic II. Along the way players will uncover clues and investigate the ship while learning secrets of the original Titanic. With 30 intricate levels each containing challenging mini-games, players will encounter elaborate twists and turns around every corner.
Features Include:
Explore the ship and meet different members of the crew along the way
Investigate clues and get closer to uncovering the ultimate mystery
Search for hundreds of objects containing timeless secrets about the original Titanic
30 intricate levels
30 challenging mini-games
Players that want to go aboard the unlucky ship will be sure to be in for a treat if you are a mystery or exploration fan or just might be curious to see the newly crafted Titantic II. Titantic Mystery is set to release September 28, 2010 for the U.S. on the Nintendo DS, Wii and PC. No word if the forecast calls for icebergs or Celine Dion but we will keep you updated!