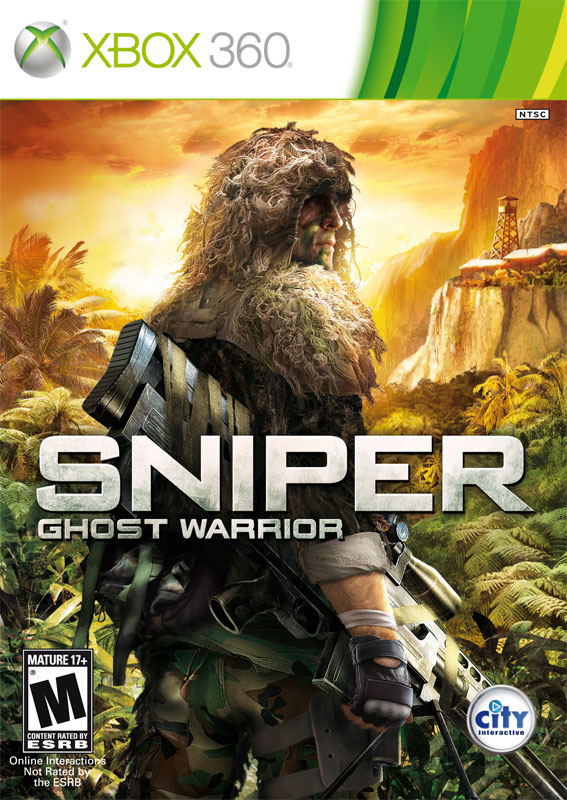 Anyone who owns a copy of Sniper: Ghost Warrior probably will admit a few flaws in the title. Developer City Interactive has now announced news of a patch that hopes to improve upon many aspects of the sniping simulation game.
"We are pleased to deliver the Xbox 360 patch for Sniper: Ghost Warrior and give gamers the most realistic sniper video game experience to date," said Marek Tymiński, CEO of City Interactive. "These improvements to Sniper: Ghost Warrior speak to our commitment to the game's loyal community of fans, and assures future audiences of the production standard City Interactive adheres to."
What is in the patch you may ask? Here is a list of all the features below:
Game A.I.
Hones camouflage system so players are less vulnerable to enemy sight when hidden in vegetation;
Adjusts enemies' ability to see players at long distances;
Adjusts players' posture and movement speed when spotted by enemies;
Improves AI behavior in combat situations;
Includes an improved stealth system.
Multiplayer
Adjusts duration of breath-holding ability;
Improved bullet ballistics for all weapons;
Indicators of the enemy locations on the radar have been improved.
Weapons
Adjusts melee attack strength;
Modifies damage, accuracy and range of AI weapons.
Improvements and adjustments galore that should make any owner of the game happy. The patch for Sniper: Ghost Warrior on Xbox 360 is now available for immediate and automatic download when players connect to Xbox LIVE with the game.