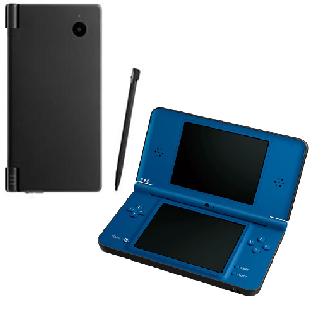 With recent news of one console charging more on it's services comes news of a refreshing price drop from Nintendo on their latest portable consoles. Effective Sept. 12, the new suggested retail price of the Nintendo DSi system will be $149.99, while the new suggested retail price for the Nintendo DSi XL system will be $169.99. The Nintendo DS Lite model will remain at a suggested retail price of $129.99.
"We know shoppers want to get the maximum value out of every dollar they spend," said Cammie Dunaway, Nintendo of America's executive vice president of Sales & Marketing. "Our new Nintendo DSi prices make it easier than ever for consumers to access the tremendous variety of games, applications and social tools on the Nintendo DSi and Nintendo DSi XL systems."
This is awesome news for the holidays that should push the consoles into even further success sales wise before the 3DS drops next year. Through the end of July, total Nintendo DS family hardware sales are more than 42.3 million in the United States alone. Those are certainly some big numbers for the console that keeps giving with over 1300 titles.