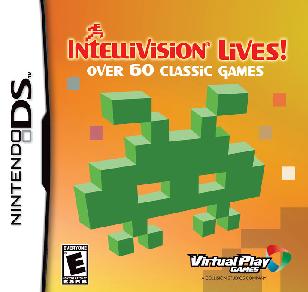 The folks at Virtual Play have released some more information about Intellivision Lives! for the Nintendo DS as well as some brand new screenshots all of which confirm even more features for the portable collection.
According to Virtual Play's latest blog post, Bomb Squad and Space Spartans will feature the classic synthesized voice's from the original titles. Here is a snippet of the post so you can learn what to expect:
Bomb Squad and Space Spartans will make an appearance on the Nintendo DS version of Intellivision Lives! Now players can enjoy the classic synthesized voice's on the go. Listen carefully as Frank guides you through defusing the bomb in Bomb Squad and stay alert, "Star Base One, Under Attack!" hit the hyper drive and defend your base in Space Spartans.
As well as this new bit of information, we also have some nice new screenshots to show off which show the beauty of some more of the featured games and brand new control overlays featured with these specific titles. So without further ado, here are some screens a plenty below to quench your retro gaming thirst while we wait for Intellivision Lives! to release next month.