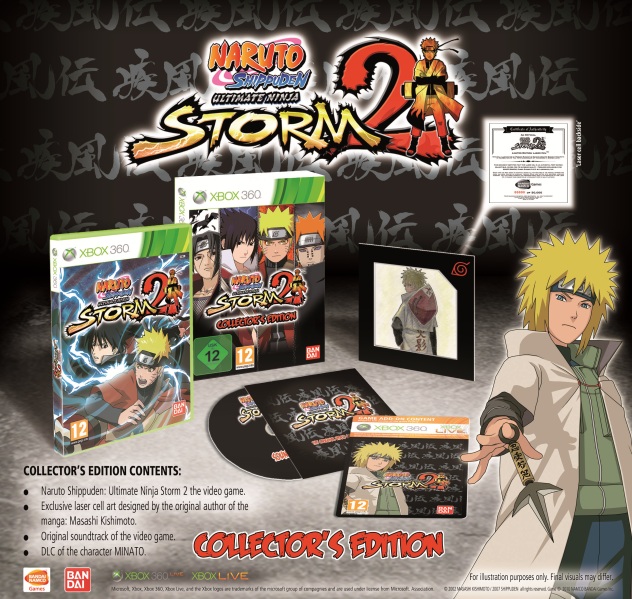 Naruto Shippuden: Ultimate Ninja Storm 2 will be getting a Collector's Edition when it comes out this autumn.
The special Edition of the game is packaged with an individually numbered original 'Laser Cell' artwork featuring 'Hokage-Naruto' drawn by Naruto creator Masashi Kishimoto. A soundtrack CD with the games music and an download code to unlock the game's final character Minato are also included in the special Edition
This all comes in a special edition box and will launch at the same time as the standard edition of the game on October 19th, 2010 in the US. October 15th, 2010 if you live in the UK (you lucky buggers!).
Some other news you guys might like to hear:
Tekken 6's Lars will appear in the game as a playable character in his Kishihimoto-designed garb.
There will be a Naruto Shippuden: Ultimate Ninja Storm 2 demo hitting Xbox Live on August 25th.