Got an iPAD ?  Don't have much games on it ? Well nows your chance to grab some Ultra cool titles from Gameloft for only $1.19 AUD (.99c US) each.  Details links and description for both Iron Man 2 and Brothers In Arms 2: Global Front HD.
Details below :
IRON MAN 2
BUY IRON MAN 2 for iPAD now click on link here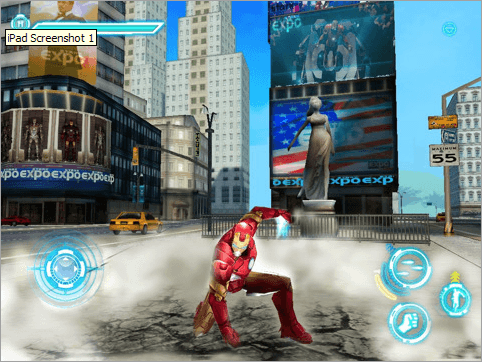 PLAY WITH IRON MAN OR WAR MACHINE
Play as Iron Man for speed and agility or suit up as War Machine for maximum firepower. Both suits offer easy-to-learn controls and the ability to run, hover and fly at will. You'll also have the chance to jump into the Mark IV, Mark VI, Stealth and underwater suits. Whether you prefer to pound your foes in melee combat with your fists or to lay down the destruction from a far with your weapons, you can upgrade your suit after each stage with improved weaponry and abilities to devastate your foes.
Brothers In Arms 2: Global Front HD
BUY Brothers In Arms 2 Global Front HD on iPAD now click on link here
A FIGHT ACROSS THE GLOBE
Experience every front of the war with battles raging across 5 locations and 13 levels: Pacific, Normandy, North Africa, Germany, Sicily.
WAR MACHINES
Take control of 3 different vehicles including a tank, 4×4 or glider to overrun your opponents – or to make a daring escape. You can even jump behind the vehicle turret to lay waste to foes with the machine gun.
–
Both titles games for only $2.38 (AUD) or $1.98 (US) is a complete bargain especially for iPAD titles.  Grab them now as they are only on special for a limited time.