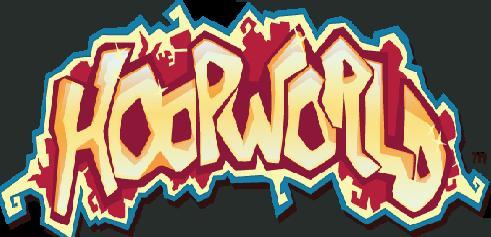 Hello Everyone! I recently sat down with Hector Fernandez, Co-Founder of Streamline studios, who most recently brought us HoopWorld for the Nintendo WiiWare download service. Hector gave us a detailed breakdown on HoopWorld and the production that went on behind the scenes.
Enjoy the Interview!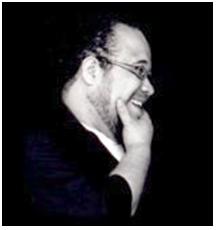 Question 1. How did you first get your start in the industry and go on to co-found Streamline Studios?
My first "official" job in the industry was back in 2001, when I worked for EA University. It was during this time that my future partners at Streamline contacted me with a super cool demo reel. It literally blew me away, and I immediately became jealous. I thought to myself, "Here I am wasting away at EA, while these guys are making it happen!" I showed the demo reel to my boss at the time, who said, "These guys are 95% out of 100% awesome! We should hire them." Within a few days I had given my two weeks notice and then in November I was on my way to join Streamline.
Question 2. What made you decide to release Hoopworld on the WiiWare download service?

WiiWare just seemed like the logical first choice for platforms given the audience and potential for a greater gameplay experience.
Question 3. When a player purchases Hoopworld, what can they expect? (Features and modes, Story, Gameplay, Multi-player)

I like to think of HoopWorld like a game-snack. A quick, pick-up and play experience that has 3 different game play modes; quick match, survival, and tournament mode. However, I feel that the real spirit of HoopWorld is found when playing against a friend – head to head. There's something super enjoyable about talking trash while laying in a last minute 3 (or) using the shadow ball to take their points!
Question 4. What is the inspiration behind the graffiti painted and city setting of Hoopworld?
City setting? I think you mean jungle, right? 😉 For the logo, we were looking for a young, fresh, urban, energetic, and organic feel. Our designer Laura A. came up with it, and we just loved it!
Question 5. What is Basketbrawl and how does it play out in this title?
Basketbrawling is essentially kung-fu mixed with basketball. For anyone who has played basketball on a trampoline, in the pool (or) against someone you can't stand; you've probably basketbrawled at some point.
Question 6. Power-ups look to be a lot of fun for the game. How will they play into the action?
We have 8 power-ups that effect the gameplay in various ways. They randomly pop-up in a mystery box that players run over, and can be activated by the player at any time. Power-ups are a lot of fun in HoopWorld and can truly change the dynamics of a match. For example, "The Bomb", instantly knocks all of your opponents out with a massive explosion, while others protect you or give your team a boost. Most power-ups generally last for a maximum of 10-15 seconds. My personal favorites are the Golden Ball and the Shadow Ball, with the Golden Ball you score 5 points from anywhere on the court, while the Shadow Ball drains – 5 points from your opponents score. This is intense fun in the final seconds of a match!
Question 7. How much time and development went into making Hoopworld? Could you explain the process?
The Wiiware version took about 12 months. We had a co-development process with our partners at Virtual Toys that was very collaborative and unique in the sense that the coders were in Spain and we were in Amsterdam. We traded builds, talked over the phone and skyped, and met on a regular basis to discuss the game.
Question 8. There are many different characters and they each have a back story and personality. Could you explain what went into character development?
There is a HUGE back story for this, but the abridged version is that we started with only 7 character on the Xbox 360, and it always felt incomplete. As we entered the Wiiware development, we decided that we should simply create themed teams and more characters, rather than randomly mixing individual characters together. The themes came from the original character designs and snowballed into the teams and courts we have now. We wanted each of the characters to stand on their own, so we created an individual personality for the characters and a world for them to live in.
It all seems logical in retrospect, but when you're in the thick of development, it's easy to loose sight of how the small choices can have a great impact.
Question 9. What can we expect to see in the future from Streamline Studios?
More games, entertainment, and fun! I feel like we're only getting started!
Question 10. Finally, what is your favorite part of developing games and being a part of Streamline?
Proving that tenacity, character, and dedication towards a dream can make it a reality.
Capsule Computers would like to thank Hector and the dedicated staff over at Streamline Studios for taking time to answer our questions about HoopWorld. We will be sure to bring all of our readers updates on all games from Streamline in the future. If you have not played HoopWorld yet, pick it up as soon as you can as it is a fun arcade-style basketball game with some great features. Check out our review on it as well.
Also let us know of what you thought in the comments below. Your feedback may even be read by a member of Streamline Studios and I am sure they would love to hear what our readers think of HoopWorld.