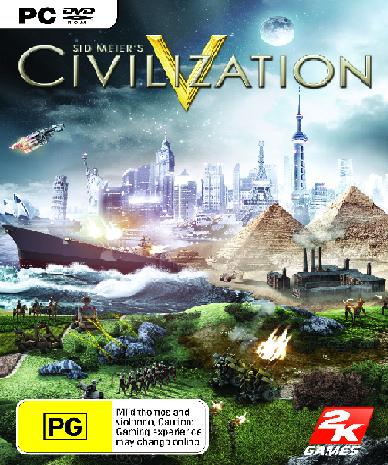 The countdown is on to the release of Civilization V! Of course with this comes some of the first images of the boxart and the newly announced limited edition the title will be receiving. PC Gaming is booming right now with the release of Starcraft II, and this new addition to the classic series is sure to make a huge dent on sales for the market as well.
In Civilization V, players strive to become Ruler of the World by establishing and leading a civilization from the dawn of man into the space age, waging war, conducting diplomacy, discovering new technologies, going head-to-head with some of history's greatest leaders and building the most powerful empire the world has ever known.
The game promises more of the content fans would expect and some new additions to keep the series fresh such as improved diplomacy, an in-game community hub and even the ability to modify your copy of Civilization V any way they like. Get a look at the awesome new Limited Edition version as well that will be launched upon release.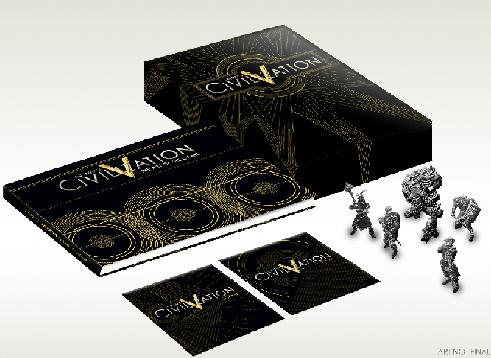 What will it include?
5 metal figurines based on units from Civilization V, manufactured by Reaper Miniatures
2-disc CD soundtrack of game score selections
DVD "Behind-the-Scenes at Firaxis on Civilization V"
176-page hardcover art book
This Edition seems completely loaded and will be a great treat for all of the fans who have spent hours diving into the strategic and deep environments of Sid Meier's Civilization or for any first timer just trying to find a solid PC title to pick up.  Keep in mind the limited edition's appearance could change as the artwork is not final. Developed by Firaxis, Civilization V will release on the 24th September.