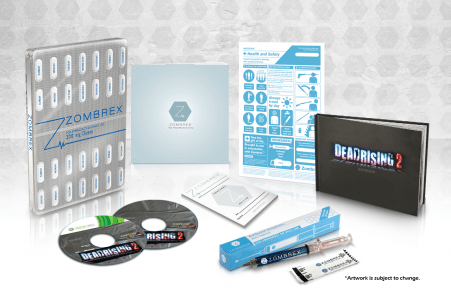 Last month, we showed you the exclusive Collector's Editions for the main territories:
As you can see, Europe already has it's own Edition, with the zombie figurine. But Capcom seems to be spoiling the european consumers (including me! =) ), because, according to some online retailers, the "pill-popping" edition will be coming to Europe, also, but it will be dubbed down, and will contain only the Zombrex syringe-pen, "Making of" bonus disc and the shiny steel case.
At UK retailers, this Limited Edition costs £59.99, and will be available on October 1st, 2010.