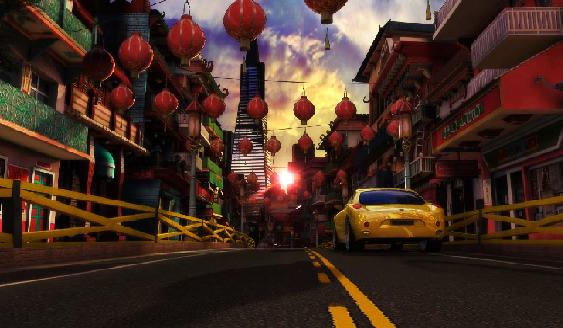 Yes, that is the name of a new racer from Candella Software Ltd and Saga Wonderworks. Cargasm promises to be the next big thing in racing games while bringing back the arcade racer to consoles with many new features. Cargasm gives gamers a host of supercars which they can enter into different races which can be used in locations all over the world such as San Francisco, London, Yosemite National Park, Egypt, Switzerland and Mount Kilmanjaro. Based on the press release, extreme realism seems to come into play with every environment.

The central London levels in Cargasm are the most photorealistic in the history of videogames. Created using laser scanning, the buildings and monuments in the London levels are accurate to within inches. This level of accuracy means that every window, doorway, balcony and lamp post is exactly as it is in the real city.
Of course you won't be alone as the Cargasm girls will be right there cheering you on. If they are fast enough, players can collect these ravishing maidens for their own personal Cargasm Harem. As the players win races, new cars, Ecstasy points and trophies can also be unlocked and uploaded to an online global leaderboard.
Of course one of the biggest things out there is social networking, which this title uses to it's full potential. Players can upload race statistics to sites such as Facebook and Hi5, update friends about their in-game achievements and invite them to multiplayer sessions. The game will also be playable inside a browser.

"Our focus is on pure racing fun rather than simulation.," says Ajith Ram, Creative Director of Cargasm. "We are expecting gamers to go oooh aahh aahhh……….with gaming ecstasy.

Sex, women, cars and speed with an old school feel and a promise to make this game actually fun instead of worrying about making it a sim, Carasm is sure to be "ribbed for your pleasure" no matter what console you have. No date has been released yet but Cargasm will be coming to for the PC, Xbox 360, Sony PlayStation 3, Sony PSP, Nintendo Wii and IPhone (no pun intended).