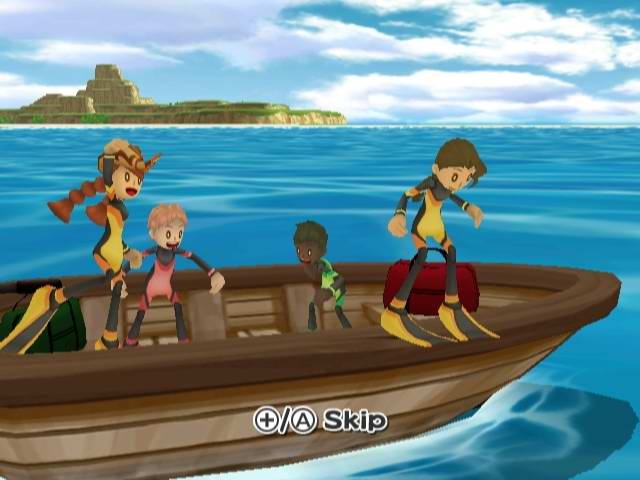 Namco Bandai's Active Life explorer has a few more gameplay movies out now that assure us of all the different activities we can take part in in their upcoming Wii game. You can play with just the Wiimote or even use the Active Life mat that will be able to be purchased alongside the game itself in a bundle.
What is Active Life Explorer though? Well it contains dozens of different action packed adventures that will be able to allow you and seven of your friends to play with one another, or against one another. You can select from a large selection of in game characters or even use your own Mii if you happen to be very attached to it.
The three game modes that are highlighted are the Party mode, which allows up to eight players to perform various mini game actions and survive the party. While the Treasure Adventure Mode will give four players an adventure of alifetime as they uncover the world map and survive dozens of different exciting missions. There is even a Free play mode where you can access your favorite challenges. This is far more than your average mini game collection!