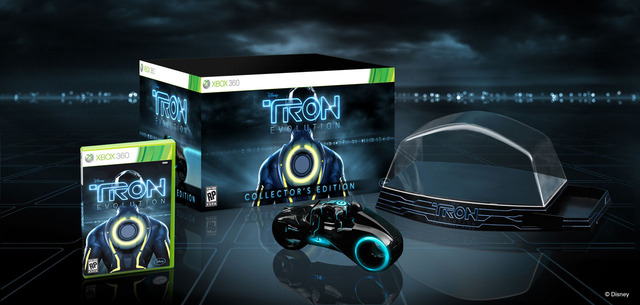 Okay hot off the press this is above amazing i really cant wait to share this news ……..
Disney have announced a 360 collectors edition of Tron:Evolution. Ok here comes the good news it comes with the most amazing replica of the Tron lightcycle which has been made by Sideshow and it lights up too. The lightcycle comes with its own case which also stores the game in a little hidden draw which is cool. Now here comes the bad news the price will retail in the US from around $130.
The game is released on 7th December 10 days before the movie hits the cinema.