Steam Summer Deals is coming to a end, we are in the last 3 days of these amazing deals, so let's see what we have specific for today: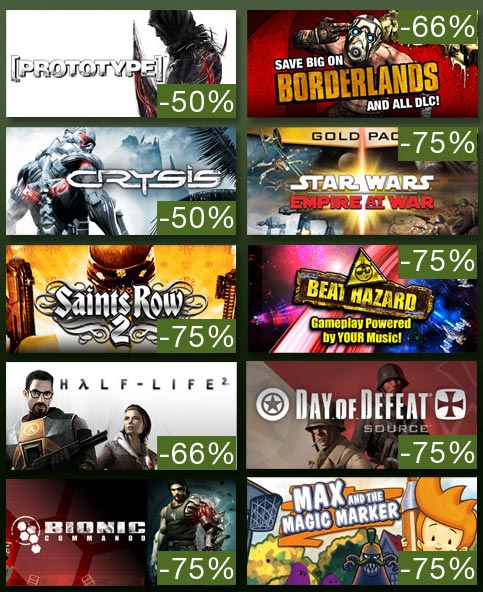 Click on the image to see all today's deals on Steam's front page
An impressive list with recent releases (Max and the Magic Marker and Beat Hazard), big 2009 titles (like Borderlands and Saints Row 2), and some classics (like Half Life 2 and Star Wars Empire at War).
*notes*
– For Half Life 2 you can get both Episodes for 66% off too.
– Borderlands DLCs are U$3.39 each, today only.
– Bionic Command and Crysis have theirs "collection pack" available too.
So, have fun, and until tomorrow with the next set of deals.