2k Games announced a special edition for their strategy game Sid Meier's Civilization V. Check it out: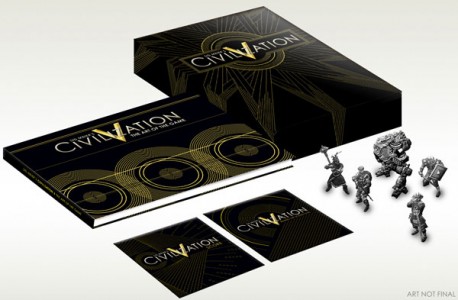 This special edition has the following items:
5 metal figurines based on units from Civilization V, manufactured by Reaper Miniatures
2-disc CD soundtrack of game score selections
DVD "Behind-the-Scenes at Firaxis on Civilization V"
176-page hardcover art book
Sid Meier's Civilization V special edition will be available in North America on September 21st for $99.99 and internationally September 24th for £59.99 / €79.99 / AUS$129.
The game will be shipped with Steamworks, including in all PC versions features such as auto-updates, Steam Achievements, downloadable content, multiplayer matchmaking and more. For Steam you have a Digital Deluxe Edition and some pre-order bonus available right here.