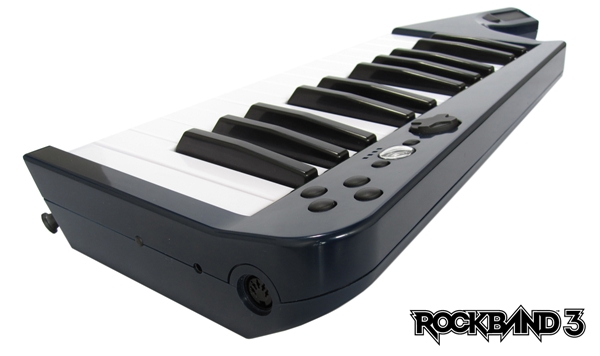 Look right here at this Canadian Gamestop page for Rockband 3. This isn't just a normal page on the website, this is a page detailing a release date and Canadian Pre-order bonuses. Don't think that is really important? What is really there is a taste of what songs to expect from the new game.
Talking Heads – "Burning Down The House
Deftones – "My Own Summer"
New Order  – "Blue Monday"
And for those of you interested, the above picture is an example of the new Kayboard peripheral; and the pre-orders in Canada ship 31-10-2010. Who's excited?!