There was a temporary listing placed on Xbox.com earlier today that was quite the mistake as it was removed immediately upon notice. Of course once something has been seen on the internet it can not be unseen. And their mistake has now leaked a potential bundle for the slim 360 with a version called the Halo Reach Bundle. The bundle itself will expect to sell for $399.00 American, but it was removed shortly after posting.
Same with a listing for the controller that will be coming with the exclusive bundle, which will be selling for $60 individually.  It is very interesting looking with Halo Reach branding, and a property of UNSC logo, with little designs which could pass for a Spartan's armor.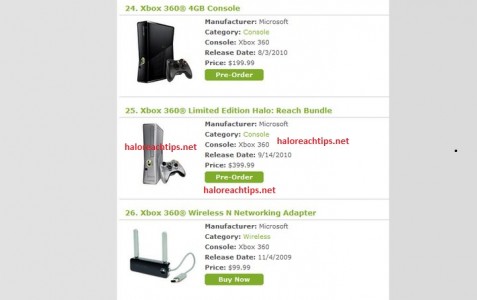 The good old people at HaloReachTips.net were able to snag a screenshot of the bundle itself, so it isn't all just smoke and mirrors. Would you spend this much money on the bundle itself? Or would you prefer the game only?