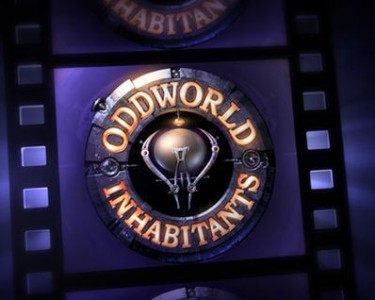 Ah…Oddworld. Remeber the good old days when you controlled the cute lil' Mudokon, Abe, and murdered him in every possible way, just for the sake of it? I still rember his voice: "Hello", "Follow me", "Wait" etc…got a little nostalgic there.
But it seems like the fellas at Just Add Water want to return to the Oddworld setting, because they've just announced that, for the past 12 months, they've been hard at work with the guys from Oddworld Inhabitants on various projects. All of them set in the Oddworld universe! Here's the official announcement directly from their website:
"It's with a huge amount of pride that we can announce that for the past 12 months we have been working extremely closely with the fantastic people at Oddworld Inhabitants, from what started off as brief discussions in June 2009, to now working on multiple projects, across multiple platforms.
Whilst we cannot go into specifics right now, we can tell you that over the coming weeks and months we will be announcing these exciting projects starring all of your favourite Oddworld characters.
"To work with the team at Oddworld has been amazing; being able to tap the minds of Lorne Lanning, Sherry McKenna and others has been fantastic," said Just Add Water's Managing Director Stewart Gilray.
"It's almost symbiotic in that when something moves forward on any of the projects we just start chatting about new items, or what if we do this," Gilray continued. "We're all extremely excited to breathe life into the Oddworld universe and indeed to let it breathe life into us."
Why not follow that loveable Mudokon, Abe on Twitter at twitter.com/abemudokon."
That's it for now, more details to come soon. So who's excited now ?