So have you had enough of Dragon Age? No?
Well great news for all Dragon Age lovers. Even though Dragon Age 2 has been announed, Bioware isn't planning to forget about Dragon Age 1, because their next piece of DLC has just been revealed, entitled "Golems of Amgarrak". Seems like this DLC will be for the hardcore fans, because the difficulty will be more difficult than the rest of the game and it will have the hero fight his way though armies of golems (hence the title), focusing primarily on the combat side.
UPDATE: Official word from Bioware: The story will follow Jerrik, a dwarf in search for his lost brother Brogan. "Delve deep underground to save a missing dwarven expedition in search of ancient secrets for creating monstrous constructs. Only you can uncover the gruesome fate that befell them."
Golems of Amgarrak is slated for August 10th for 5$ (PS3 and PC) and 400MSP (Xbox Live)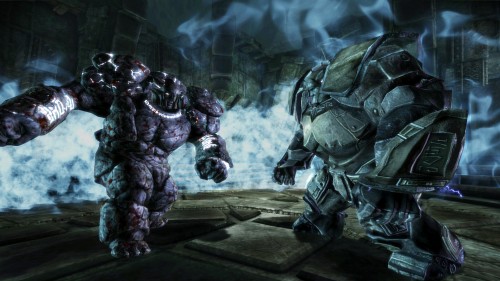 .