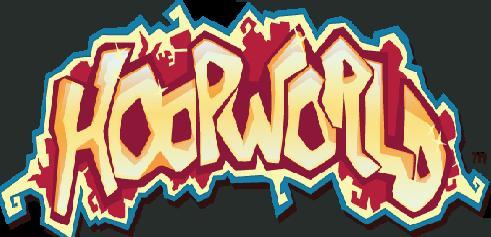 With the release later this year of the long awaited NBA Jam for the Wii, gamers might need a solid arcade title to hold them over until then. Look no further as Virtual Toys and Streamline Studio's drops their newest title for the WiiWare next week.
HoopWorld is an action-arcade sports title, featuring basketball mixed with some over-the-top kung-fu power-ups. Players can punch, kick and fight their way to victory on six locations with 7 different teams to choose from. There is also an online leaderboard so gamers can claim their spot on the top of the leaderboards and be known as the HoopWorld Champions!
Features are set to include:
1-2 player, single player and offline multiplayer.
Basketbrawl! – punch, kick, and fight to get the ball.
7 stylish teams/ 21 characters defend their home courts!
6 spunky courts set in colorful natural locations.
8 crazy power-ups pepper the courting all 4 diificulties.
Unlock additional teams and courts by beating all 4 difficulties.
This title seems to be truly unique and is sure to be refreshing for anyone who is looking for something new when it comes to sports titles.
HoopWorld releases on the WiiWare for 1000 points on July 19th. Check out the screens below and pump up your sneakers for this 3-on-3 basketbrawl game.