Game Name: Gray Matter
Platforms: PC and XBOX 360
Publishers: dtp entertainment
Developers: WizarBox
Genre: Adventure
Release Date: October 29th 2010
It seems point and click adventure games are enjoying a successful run at the moment and this October brings a real Halloween treat when Gray Matter finally debuts on both the PC and Xbox360.
Originally announced in 2003, Gray Matter reunites the acclaimed husband and wife team behind the 1990's Gabriel Knight series, writer Jane Jensen and composer Robert Holmes, for a supernatural based scare-fest set to spook and delight adventure fans of the in equal measure!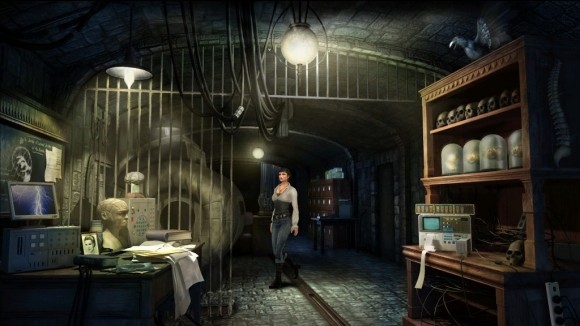 Since losing his wife in a terrible accident Dr David Styles has become a virtual recluse rarely leaving his English manor home, the aptly named Dread Hill House. It seems Dr Styles has gained quite a reputation for his neurological experimentations on the human mind and is now on the lookout for a new research assistant. Enter Samantha Everett, an Oxford University student and part-time street performer with a keen interest in magic and trickery. With a perpetual lack of cash and an interest in the macabre Sam land the job as the mask wearing Doctor's new assistant and is immediately asked to track down six volunteers at Oxford to take part in one of his experiments. Everything seems innocent enough, well as innocent as one might imagine working for the 2010 version of the Phantom of the Opera in a creepy English manor house, until inevitably it all goes wrong and mysterious and unexplained events begin to occur.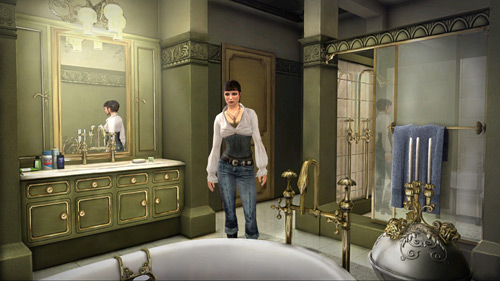 As Styles spirals further into madness haunted by visions of his beloved dead wife it is up to you, alternating between both Sam and Dr Styles, to solve the mysteries surrounding Dread Hill House!
As a fan of all things spooky and adventure games I am really excited about what might well turn out to be the spookiest adventure of the year. Although still some months away from it's release it would appear that Gray Matter has a plethora of fascinating characters and a superior plot courtesy of Jane Jensen with enough twists and turns to keep buyers engaged over the Halloween holidays.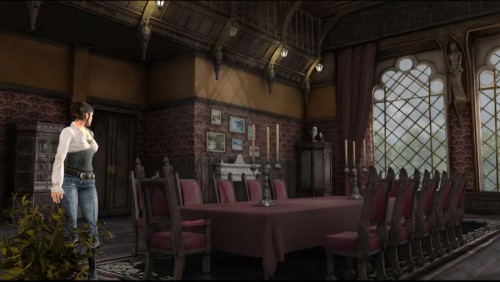 Barring any mysterious delays or unforeseen circumstances, fans of the Gabriel Knight series, would be adventurers and ghost hunters can get to grips with Gray Matter, developed by WizarBox and published by dtp entertainment, in October 2010.