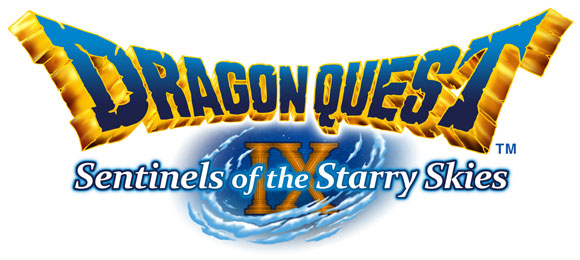 Already a huge success in Japan and the U.S., Square Enix's Dragon Quest IX: Sentinels of the Starry Skies is coming to Australia. Over 4.2 Million copies have sold in Japan making this one of the biggest Nintendo DS releases ever. With an addictive old-school RPG approach, this game proved that it is to be one of 2010's top contenders for Game of the Year.
Players begin by creating fully customized heroes to guide on their quest, choosing from different face, hair and even eye color. As they journey forth, characters are further developed and enhanced as they choose from more than 1,000 items and pieces of equipment, change jobs and abilities, and join up with new customizable companions. Using a local wireless connection, up to four players within range of each other can band together at any time to explore mysterious dungeons and tangle with fearsome monsters throughout a spellbinding world of adventure.
In addition to a wireless multi-player mode, Dragon Quest IX: Sentinels of the Starry Skies includes an interactive Tag Mode that allows players to keep the game active even while their Nintendo DS system is stored in their pocket, purse or backpack. When two players come within range of one another, Tag Mode enables them to wirelessly – and automatically – exchange character information, customised greetings and treasure maps. These treasure maps allow players to find otherwise inaccessible special dungeons called grottoes featuring special boss monsters and even rare items.
With countless ways to customize your characters, the game plays for everyone differently so everyone can have a different experience than the next. There is also a handy shop function which is updated each week so you can download new quests whenever you want. Aussie's can now rejoice as Dragon Quest IX releases on August 19th! For more information check out www.dqnine.com.