That was fast.
Just a few hours after the rumors, and Bioware already announced the sequel for their highly acclaimed rpg series: Dragon Age 2 is real!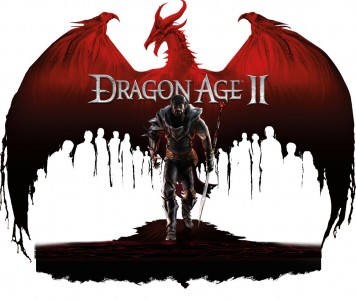 Dragon Age 2 will feature an all-new story about Hawke, a survivor of the Blight and a hero who will transform the face of the Dragon Age universe forever. Spanning 10 years of his life, players will help tell that tale by making tough moral choices, gathering the deadliest of allies, amassing fame and fortune, and sealing their place in history.
Graphics and combat are new in this sequel too, the game will come with upgraded graphics and a new visual style, while the battle system will have a huge focus on the action this time.
"Last year's launch of Dragon Age: Origins was one of the most successful in BioWare's 15-year history and one of the most successful new IP launches in the 28 year history of EA. Dragon Age 2 will simultaneously deliver an epic story and set a new bar for intense action in the genre. We're very excited to deliver this next bold evolution in the Dragon Age franchise to our fans." – Dr. Ray Muzyka, Senior Vice President of Electronic Arts and co-founder and Group General Manager of BioWare
"With Dragon Age 2 we are creating an exciting new entry point into the Dragon Age universe while ensuring that fans of the original game retain a sense of satisfaction and familiarity in the world. We are amplifying the things that made Dragon Age: Origins such a huge success while introducing a more dynamic combat system, improving the graphics, and telling the most important story in our world." – Mark Darrah, Dragon Age 2 Executive Producer.
The game is expected to launch on march 2011, for PC, PS3 and Xbox 360.
A trailer is planned for August 18th 2010, but you can wait by looking at the first official artworks of the game right below.